Galaxy Note: Phone Or Tablet?
Samsung's Galaxy Note, a new type of smartphone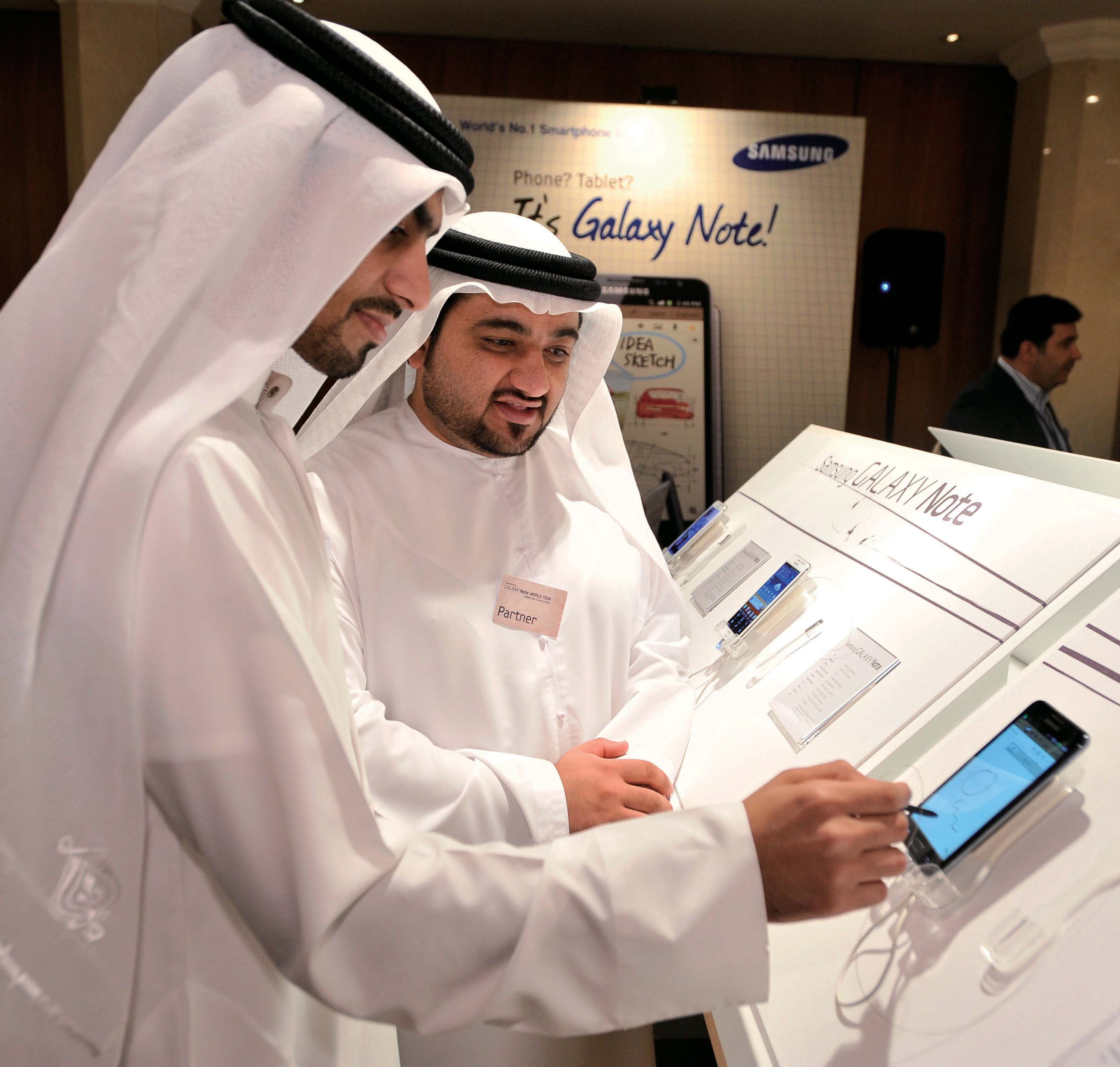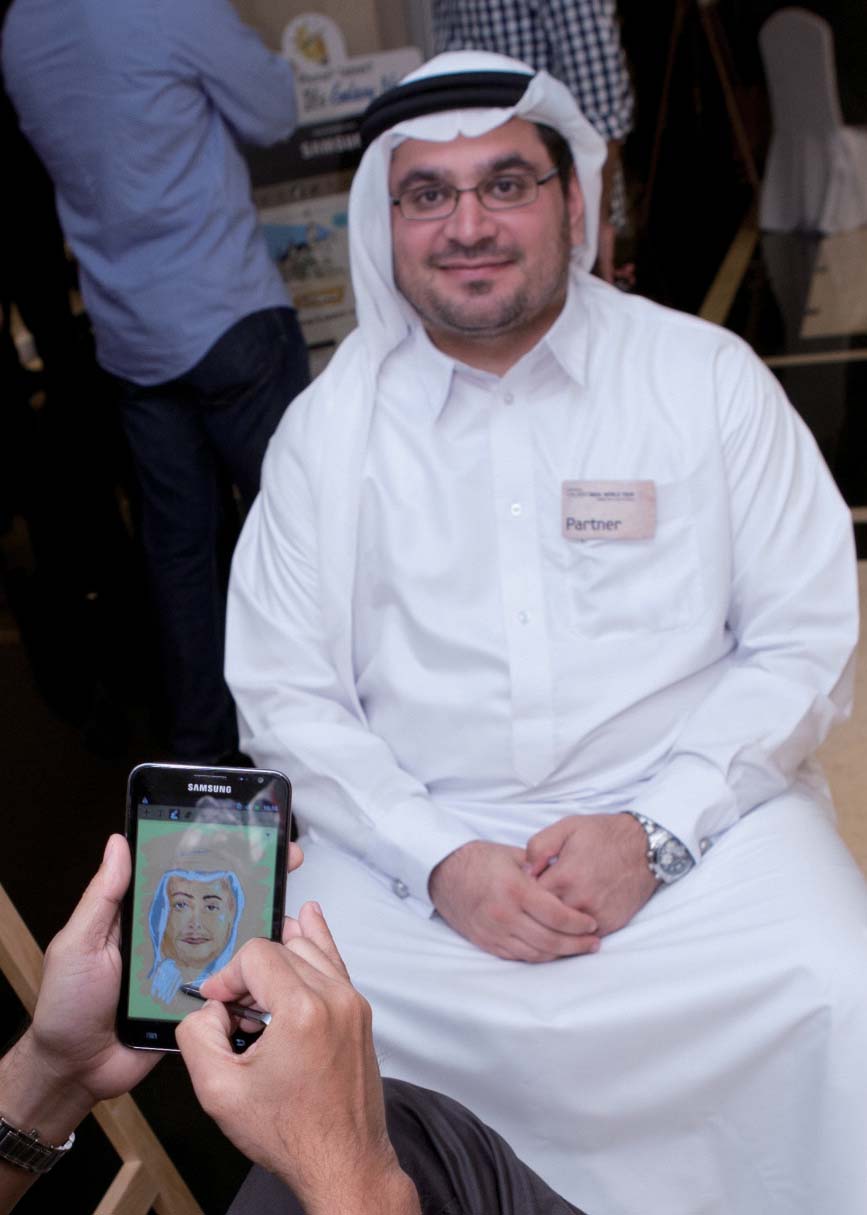 Samsung Electronics, a leader in the global smartphone market, is putting forth its fullest efforts to come up with new types of gadgets tailored to meet consumers'desires. The Korean electronics giant recently released the Galaxy Note, a combination of a smartphone and a tablet PC.
Shin Jong-kyun, president of the mobile communications business at Samsung Electronics, said at a media event in the Samsung Electronics headquarters in Seocho-dong, Seoul, on Nov. 28, that his company is putting on the market its strategic smartphone, the Galaxy Note.
The Galaxy Note was unveiled to the public for the first time at the International Electronics Fair (IFA) 2011 in Berlin in September. It grabbed worldwide attention even before its release due to its revolutionary functions and ease of use.
President Shin said, The Galaxy Note is a new concept smart gadget on the heels of analog phones, feature phones, smartphones, and tablets, and the latest device will enable consumers to enjoy smart experiences they have never had before when using smart devices.

NEW CONCEPT IN SMART DEVICES
The Galaxy Note is a new type of personal information device, combining the strong points of smartphones and tablets.
It is fitted with a 5.3-inch big screen, the largest screen size with smartphone portability, which allows the user to see more and do more while on the go, as well as the world's first 5.3-inch WXGA (1280x800) High-Definition Super AMOLED, which provides an expansive high-resolution screen for an immersive viewing experience. Samsung Electronics officials said by fully taking advantage of the 5.3-inch screen, users will be able to view more in one glance with minimum scrolling and screen transitions. The S Planner provides the tools to manage complicated schedules in an easy and intuitive way.
The device operates on the Android 2.3 Gingerbread mobile operating system, weighs 182 grams and is 9.65 millimeters thick.
The Galaxy Note provides users with the ability to freely capture and create ideas anywhere and at anytime. The S Pen is combined with the full touch screen to create a best-in-class mobile input experience. It is the most advanced pen input technology featuring an array of functions including pressure sensitivity, preciseness, speed and more. With the S Pen, users can easily sketch drawings or write notes with increased accuracy and ease. Also, the S Pen's functionality is deeply integrated into the Galaxy Note's native applications to provide a rich, interactive experience.
The S Memo function lets users record all forms of ideas instantly and freely. A quick memo can be taken from any screen to capture an idea before it floats away. Those ideas along with pictures, voice recordings, typed text, handwritten notes or drawing can be captured with the S Memo, to be edited, annotated and shared as desired. Photos and videos can be easily personalized using the advanced S Pen. Users can scribble in personalized notes and drawings on their memories of precious moments such as family outings, a baby's first steps and many more.
The Galaxy Note has a powerful camera feature with an advanced 8-megapixel camera as well as a 2500mAh battery, enabling the users to prolong their Galaxy Note experience and enjoy all the features it provides.
It allows the user to experience unrivaled applications powered by a lightning fast network speed (HSPA+ up to 21Mbps or 4G LTE) and 1.4GHz dual core processor, Samsung officials said.
Samsung Electronics also released the Galaxy Nexus, the world's first smartphone operating on Google's latest Android mobile operating system, and the Galaxy Tab 8.9 LTE. The Galaxy Nexus made its debut at a launch show in Hong Kong in October. nw

Shin Jong-kyun, president of Samsung Electronics'mobile communications business, announces a plan to release the Galaxy Note in Korea at a media event in Seoul on Nov. 28. The Galaxy Note is introduced in Dubai on Samsung Electronics' fifth world tour event on Nov. 29.
Photos on courtesy of Samsung Electronics