'Shanghai Expo is Opportunity to Enhance Brand Value in China¡¯
The expo as a way to conduct marketing activities and boost bilateral trade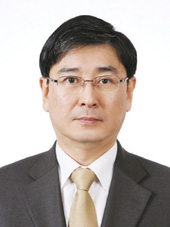 The following are excerpts of a written interview between NewsWorld and Kim Kyung-sik, deputy minister of the Ministry of Knowledge Economy¡¯s Office of Trade & Investment Policy, which touched on ways to promote trade between Korea and China and the Shanghai Expo 2010.
Question: Will you tell our readers about the significance of the Shanghai Expo 2010 and your expectations?
Answer: The Shanghai Expo 2010 will be the largest in expo history in terms of diverse categories including exhibition size, the number of participating exhibitors and expected spectators. The expo venue covers 5.28 square km, two-thirds of the size of Yeouido in Seoul, with the participation of 192 countries and 52 international organizations. An estimated 65 million Chinese and 5 million foreign spectators are expected to show up during the expo period.
Following the 2008 Olympic Games, the expo will provide an opportunity for China to demonstrate its potential to the globe once again, becoming a subject of envy by even Asian countries.
Korea expects the expo to serve as a catalyst for furthering amicable relationships between Korea and China. The expo is hoped to contribute to further promoting economic and cultural exchanges between the two countries as well as mutual amicability.
Korea is participating in the global extravaganza with three pavilions ¡ª the Republic of Korea Pavilion, Korea¡¯s Joint Corporate Pavilion and the Seoul City Pavilion. In particular, Korea¡¯s national pavilion has not only exhibition space, but also space for staging cultural events designed to promote cultural exchanges for bettering the mutual relations between the two countries.
In addition, the nation, preparing to host Expo 2012 Yeosu, hopes to benchmark Shanghai Expo 2010 and maintain closer cooperation for making the two expos a success.
Q: Will you introduce the Republic of Korea Pavilion?
A: The national pavilion is designed with a focus on promoting relations between Korea and China under the theme ¡°Friendly City, Colorful Life.¡±
The outside of the pavilion features the diversity and convergence of the Korean culture, based on Hangul (the Korean alphabet) as its motif in a bid to converge signs and spaces. It is decorated with a colorful combination of Korean letters and pictures on 38,000 tiles in pixel art. The first-floor space is a scaled down replica of Seoul in a scale of 1:300. The second floor has main exhibition rooms ¡ª four theme exhibition halls under the theme ¡°Colorful Life,¡± the video hall with the theme ¡°Chorus City¡± for presenting musical performances of Hallyu stars, the Expo 2012 Yeosu Publicity Hall and the Korea-China Friendship Exchange Hall under the theme ¡°We Love China.¡±
On the first floor stage are shown 12 traditional Korean performances each day and special events will be presented. They include the Korea Day event that will fall on May 26, the Korea Week (May 27-30) event and an event marking the diplomatic ties between the two countries.
Q: What¡¯s the significance of Korean companies¡¯ participation in the Shanghai Expo 2010, the first such showing in expo history?
A: China has an immense impact on the Korean economy as the former takes a big share in such areas as exporting/importing, overseas investment and inbound tourists. China became Korea¡¯s biggest exporting partner in six areas in 2009. In the same year, China took a 23.9 percent share with $86.7 billion worth of exports, while Korea imported $54.2 billion, 16.8 percent of the total value, from China for a $32.5 billion trade surplus in favor of Korea. Korea invested $28.6 billion, a 20.8 percent portion, into China in FDIs. Korea and China have 1,500 flights per week, while Chinese inbound tourists numbered 3.2 million, a 33.7 percent share.
Given the conditions of China, pursuing qualitative growth through the expansion of the domestic market, Korean companies need to take active approaches.
Shanghai Expo 2010, underway in China¡¯s representative economic city and the biggest one in expo history, promises to be a golden opportunity for Korea to publicize its national and corporate standing and promote economic cooperation between Korea and China. It is sure to be a good opportunity for Korean companies to give a good impression to Chinese opinion leaders about Korea¡¯s technological power and brand image.
Besides the Republic of Korea Pavilion, Korea has set up its joint corporate pavilion for the first time in expo history. Korea¡¯s 12 representative companies ¡ªKumho-Asiana, Doosan, Lotte, Samsung Electronics, Shinsegae E-mart, POSCO, KEPCO, Hyundai Motors, Hyosung, LG, SK Telecom and STX ¡ª are exhibitors of the joint corporate pavilion. Only Korea and Japan are participating in Shanghai Expo 2010 with joint corporate pavilions.
Korea¡¯s Joint Corporate Pavilion is expected to contribute to enhancing Korean companies¡¯ brand value and boosting exports to China. In particular, Korean companies¡¯ familiarization in China is conducive for their entry into the Chinese market.

Q: Will you introduce Korea¡¯s Joint Corporate Pavilion?
A: The pavilion focuses on showcasing the 12 participating exhibitors¡¯ technologies under the theme ¡°Green City, Green Life,¡± particularly for realizing urban life with green technologies.
The outside of the pavilion embodies the dynamic performance of a dancing woman dressed in traditional Korean costume, swirling in a sangmo to express a virtuous cycle of humanity, environment and civilization. The synthetic resin wrapping the surface will be reused to make shopping bags after the expo period.
The exhibitors present their latest technologies and services via the latest video and media, and there is a space for experiencing a green life. The Korean exhibitors strive to demonstrate a peek into their present and future in a fantastic fashion to enhance their corporate image.
Korea¡¯s Joint Corporate Pavilion presents an event dubbed ¡°A Snowing Shanghai¡± twice each day by dispersing artificial snow above it. Each exhibitor holds its own special events including an invitational event for students in remote areas and farming districts and environmental preservation events.
Q: Will you explain any plans to make the most of Shanghai Expo 2010?
A: Korea strives to take advantage of the expo as an opportunity to publicize the nation¡¯s economy and culture riding on its rising standing, boosted by the hosting of the G-20 Summit this October. To this end, the Shanghai Korea Machinery Fair will held be in July. The government plans to provide support to Korean companies participating in a variety of international exhibitions, to be held during the expo period, including Korea Premium Tech Plaza, to be organized by KOTRA this September and Global 500+China 50, to be sponsored in October by KOTRA. A Korean tourism publicity hall and Korean food publicity center are in place in Shanghai to publicize Korea during the expo period.
Shanghai Expo 2010 is hoped to give Korea an opportunity to publicize Expo 2012 Yeosu, and both countries are expected to ramp up their bilateral cooperation for their successful hosting of the two expos.
The Expo 2012 Yeosu Organizing Committee operates an Expo 2012 Yeosu publicity exhibition hall to present special performances on the Korean expo and hold events for inviting foreign journalists from around the world. Korea and China each designate ¡°Visit China 2020 Year¡± and ¡°Visit Korea 2012 Year¡± to promote mutual visits from the other country.
Q: Will you speak about the status and prospects of trade between Korea and China?
A: Bilateral trade is on a constant rise, and China has grown into Korea¡¯s biggest trading partner. Despite the global economic crisis, Korea exported $86.7 billion to China during last year, a 5.1 percent year-on-year drop, and imported $54.3 billion, a 29.5 percent plunge, for a record $32.4 billion trade surplus. Trade between Korea and China declined 16.3 percent to $141 billion, far lower than the 21.3 percent plunge with the United States, a 20.2 percent drop with Japan and a 16.5 percent decrease with Germany.
In the first three months of this year, trade between Korea and China is recovering at a fast pace. Korea exported $11.3 billion to China in the first quarter of the year, a 61.1 percent jump, and imported $15.3 billion, a 25.1 percent leap, for a $11.3 billion trade surplus. Bilateral trade surged 45.8 percent to $41.9 billion for the January-March period. The figure was compared to a 41.6 percent rise for trade with the United States, a 36.7 percent increase for trade with Japan and a 38.8 percent jump for trade with Germany.
Given China¡¯s high economic growth rate and policies to expand domestic demand, trade between Korea and China is forecast to further expand with a prediction that the value of trade will reach $200 billion between 2011 and 2012. In consideration of the fact that trade between the two countries surged to an annual average rate of 20.8 percent during the four-year period between 2005 and 2008, bilateral trade is projected to soar from an estimated $170.2 billion in 2010 and 205.6 billion in 2011.
The government plans to provide active support to Korean companies that conduct marketing activities during the Shanghai Expo period and seek ways to promote economic cooperation between the two countries. It also plans to consider determining whether Korea will push negotiations for a free trade agreement with China. nw
Kim Kyung-sik, deputy minister of the Ministry of Knowledge Economy¡¯s Office of Trade & Investment Policy
The facade of the Republic of Korea Pavilion at Expo 2010 Shanghai.
A view of Korea¡¯s Joint Corporate Pavilion at Expo 2010 Shanghai.