Incheon Int'l Airport to be Upgraded for G-20 Summit
Government strives to make seamless preparations in all areas, including services and security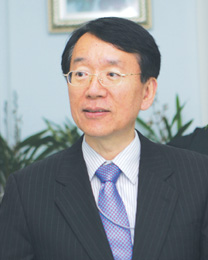 The following are excerpts of an interview between NewsWorld and Park, Jong Hum, Director General for Aviation Policy at the Ministry of Land, Transport and Maritime Affairs (MLTM), who enumerated the nation's preparations for hosting the G-20 Summit and other policies in the aviation field.
Question: How do you feel about your appointment as the Director General for Aviation Policy at the MLTM?
Answer: While serving as the Director General of Motor Vehicles Policy Bureau at the MLTM for the past year, I devoted myself to building an institutional foundation corresponding to Korea's standing as a global top-five automobile manufacturing powerhouse. I established safety standards for electric cars, made mandatory the after-sales management of automobiles in February 2009, and simplified the process for registering automobile changes in October 2009. These accomplishments were the result of efforts to brace for the development of future technologies in the automobile field and institutionalize diverse systems to protect consumers's rights.
Since launching its first commercial flight service in 1948, Korea has risen to a prominent position as an aviation powerhouse of the Northeast Asia. Thanks to concerted efforts by the government and airlines, Korea ranked 8th in terms of air transport volume in an evaluation by the International Civil Aviation Organization (ICAO), and Incheon International Airport was awarded "Best Airport Worldwide" for its high-quality service by the Airport Council International (ACI) for the fifth straight time.
I have a desire to devote myself to contributing to preparing for future changes in the aviation field, raising Korea's standing, and making Korea a stronger leader in the aviation of the Pan-Pacific region by making the most of my experiences and global insights that I have accumulated while serving as the Director General of Motor Vehicles Policy Bureau.
Q: Will you tell our readers about preparations and steps in the aviation field designed to help Korea host the upcoming G-20 Summit?
A: Incheon International Airport may give first impression of Korea to G-20 leaders. We, therefore, are making sure that the airport is making seamless preparations in all areas including services and security so that our national standing and image can be enhanced.
A joint protocol team comprising officials from customs, immigration, quarantine, police and other related authorities will be formed, and information on flights carrying leaders and their entourages will be managed comprehensively to provide swift and convenient protocol services.
"Self-check-in" service will enable passengers to choose seats and get boarding passes. In addition, "automatic immigration inspection" and "automatic boarding gates" will make speedy immigration services possible so that participants of the G-20 Summit will be impressed with the airport's image as the "world's best airport service provider."
In addition, a security team comprising aviation, air traffic, immigration, airline and security authorities will work before and after the G-20 Summit period to step up security preparedness and provide support for successful hosting of the G-20 Summit.
Liquid explosives detectors and full-body scanners will be installed at international airports in Korea in the first half of 2010 while a joint drill against terrorist attacks and the hijacking of aircraft will be conducted in July 2010 with approximately 250 officials from 14 security-related authorities participating.
Q: Will you elaborate on Korean national-flag carriers and foreign airlines' steps to provide smooth passenger transportation on international flight routes on the occasion of the "Visit Korea Year 2010-2012" campaign?
A: Currently, 55 airlines, including national-flag carriers, operate 249 flight routes linking Korea and 148 cities across the world, so an airline flight network has been built to provide easy access to Korea from any place around the globe.
Korea's aviation network, which now focuses on some areas, such as North America, Europe and the Southeast Asia, will be expanded to other regions with potential for the future development, such as Central and South America and Africa, in a bid to evolve into a global network transporting more people and natural resources.
In addition, the government will continuously provide support for the launch of flights on international routes by Low-cost Carriers (LCC) which made their international flight debut in 2009. In this way, Korea will build a wider, more diverse aviation transportation network in such areas with high demand by Korean travelers as the ones in the Northeast and the Southeast Asia.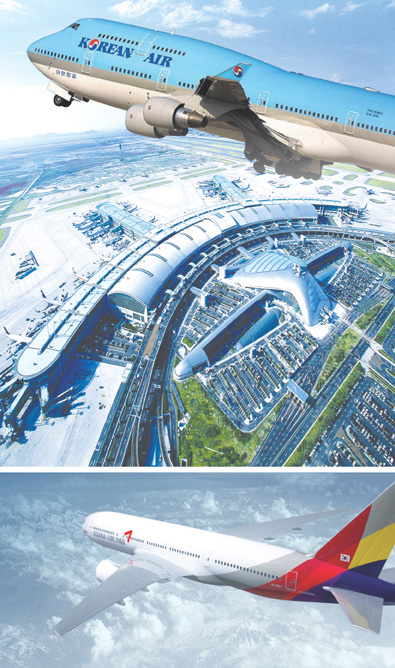 Q: What steps do you think are essential to prop up the competiveness of provincial airports?
A: Provincial airports are being dwarfed by dwindling aviation demand due to the development of high-speed railway KTX, expressways, and other transportation means.
Fourteen airports across the nation posted profits overall, but 11 airports, except Gimpo, Gimhae, and Jeju airports, posted losses.
Deficit-making airports are being operated with a subsidy from the revenues of profit-making airports. The operation balance for provincial airports rose from 64.2 billion won in 2006 to 92.2 billion won in 2007, 95.7 billion won in 2008 and 116.7 billion won in 2009.
The government has established a competitive system among airports through the sale of operating rights and formulated strategies fitting each airport to give them a shot.
Despite such structural woes as dwindling demand, the government is pushing policies to expand the flight demand base by nourishing LCCs and infrastructure for "Air Taxis" while ramping up support for aviation liberalization by expanding short- and mid-haul routes to and from provincial airports. It is also offering a reduction of aircraft landing and take-off fees and other diverse incentives to induce more airlines to launch flights.
The government is also striving to improve management efficiency through personnel and cost reduction in order to minimize airport operation costs.
Q: Will you give us an assessment of the competitiveness of Incheon International Airport and specify policies of the government to advance its management to international standards?
A: Incheon International Airport has fared well in terms of services and entry into overseas airports since its debut, as it ranked first in the service category among airports across the world for four consecutive years. The airport, however, should strive more to improve, in terms of management efficiency and strategies to become a hub, when compared to some airports in developed countries.
Figures showed that Incheon International Airport saw its per capita sales stand at 270 million won, quite lower than an average of 960 million won for large-sized Korean companies, while it had 69 operating airlines, lower than the 88 in Hong Kong, 78 in Beijing, 110 at Schiphol Airport in Amsterdam, and 163 in Fraport Airport in Frankfurt.
As a part of efforts to help advance the management, the government plans to conduct an initial public offering of the Incheon International Airport Corp. (IIAC) within this year in consideration of stock market conditions and list less than 15 percent on the domestic bourse. It is designed to improve transparency and independence through reinforced surveillance on management in the stock market.
Subjects to public concerns such as airport fees, service, safety and security will be scrutinized to dispel public worries, and the timing of the IPO will be determined in a flexible fashion after comprehensively considering market conditions and practices of listing other public enterprises so as not to cause a controversy over cheap sales. The corporation will not be sold overseas or privatized, but it will be retained as a public enterprise with the government taking a more than 51 percent stake.
Q: Will you touch on the competitiveness of cargo service operated by Korean air carriers?
A: Korean Air has ranked 1st in terms of cargo volumes on international flight routes every year since 2004, and Asiana Airlines placed 15th in 2008. However, competition in the cargo sector is getting fierce due to aviation liberalization, so Korean air carriers need to continuously ramp up their competitive edge.
Q: Will you tell us the status of logistics providers who have moved into the Incheon International Airport logistics complex and policies to nurture global logistics providers?
A: Such Korean and foreign logistics providers as Pantos Logistics, AMB and Schenker Korea entered the logistics complex after its opening in 2006. Statistics released in the end of this past January shows that 193 logistics providers ¡ª 25 foreign and 168 Korean firms ¡ª do business there.
The MLTM is devoting itself to attracting Korean and foreign manufacturing companies and global logistics providers using aviation cargo in order to strengthen its role as the airport? backwater logistics center in the years to come in cooperation with the Ministry of Knowledge Economy, the Korea Customs Service, and the Incheon Metropolitan City Government.
The government plans to go ahead with the second airport logistics complex development project in a step-by-step basis after considering the logistics provider occupation rate of the first phase project, which now stands at 72.8 percent and is expected to surge to 100 percent in late 2011. nw
Park, Jong Hum, Director General for Aviation Policy at the Ministry of Land, Transport and Maritime Affairs (MLTM)