Circulation of Material, Spirit

Transmigration, growth of dynamic energy, main concepts of Namgoong Whan's creative artwork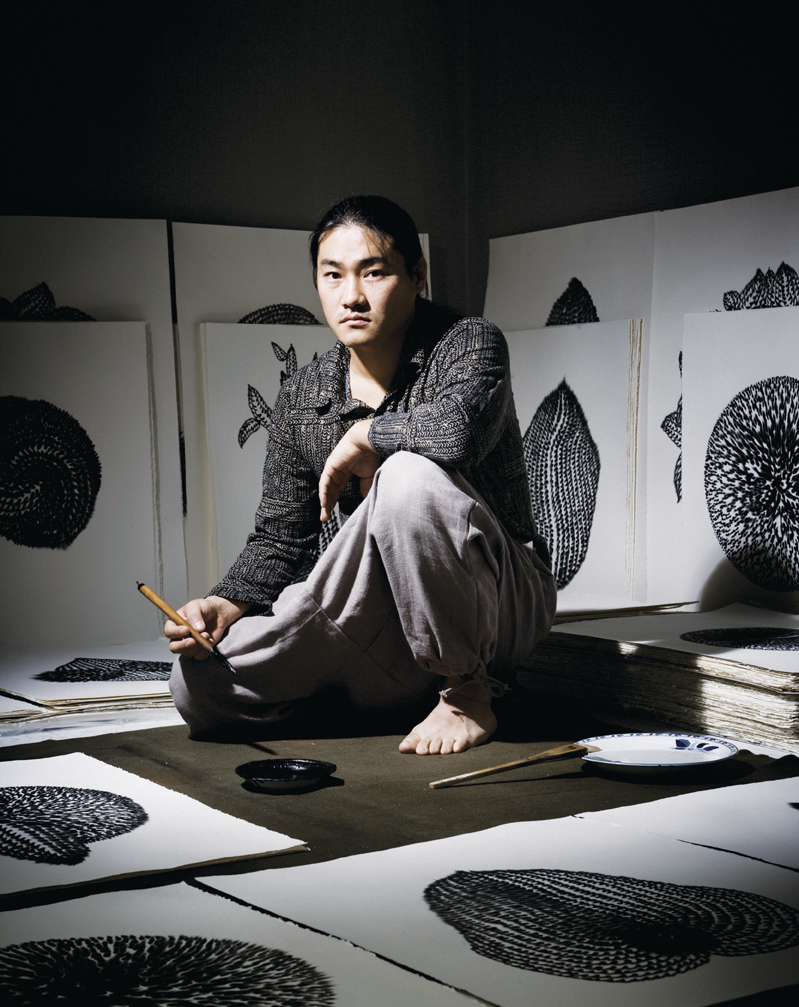 Recent works by painter Namgoong Whan are about the production process of energy through the circulation of materials amid the relationship between the material and spirit world in an expansive energy system.
In terms of concept, energy is no longer in the center when it is produced, grown and becomes extinct.
A dynamic energy is created with each factor connected, but it could be an illusion.
Painter Namgoong said, "I make a form of energy by stamping points one by one onto a paper with water, brush and paper like what Lee u-fan and Paik Nam-jun did. Materials maintain the homeostasis, creating a vital energy formation."The paintings are made with mother-of-pearl during the winter with the painter thinking of a Buddhist Chon-bu Book and trying to maximize the delicate interference of light.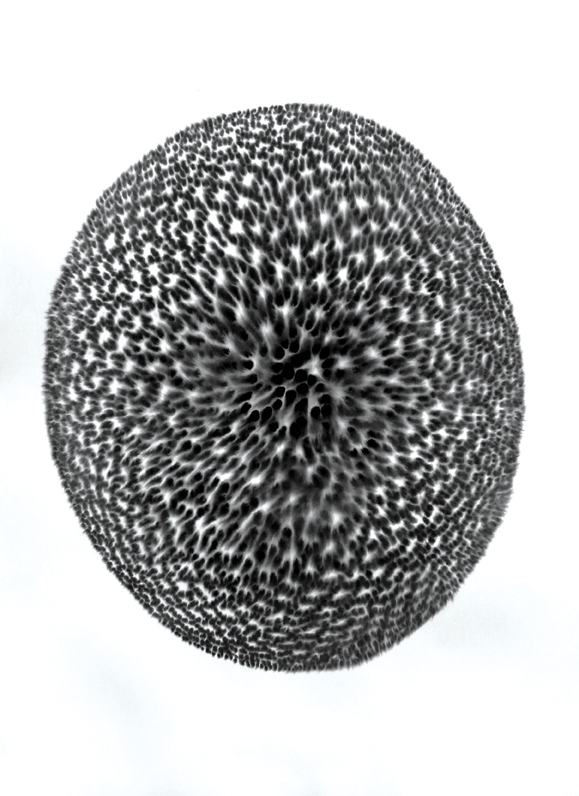 He creates the paintings with phosphorescent paints so that they can also be seen at night.
He respects master painter Chusa Kim Jeong-hi of the Joseon Dynasty and his father. Namgoong said he learned much from his father who pursued variations of the same subject in his work, but always maintained his own belief in art. He also respects in particular his father's spirit of art transforming a philosophy into energy through the use of various art media.
The painter once said of his paintings that he uses the brush, the ink, water and paper. These are organic materials that create energy that passes through his body. He said he puts the ink on the wet paper and it comes alive. The ink diffuses and he controls it. His work becomes ritualistic, little by little, because he paints one or two more pictures everyday to the rhythm of his breath.
In a solo exhibition for the painter's work, he will put on display works not yet seen by the public,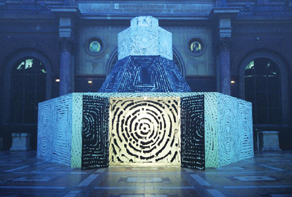 which will show a little change in his style of creating points and connecting them. Like before, many points make a form but lines that started from points are repeatedly dispersed as if they are showing the production process of isotopes and changes made to become other materials based on the movement of energy in the process.
Transmigration Ex-, the title of the exhibition, is the word that comes out as "transfer"or "relation"and also the word used to describe "circulation"in Buddhist terms.
In short, the term implies a circulation concept in overall meaning, but it also contains an internal mind, spirit and others -- metaphysical terms. In a word, they are not what one can confirm with the naked eyes.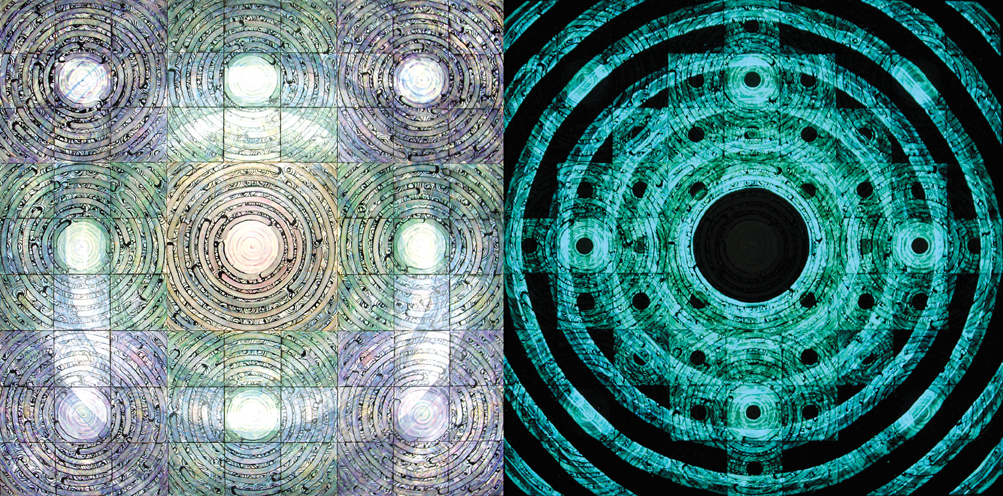 Ex in Latin means "from"or "prior"and "without."His recent works are more dynamic with strong movement. The painter said he meditates and something appears at the tip of the brush.
"Images have inner energy and they show up through me,"the painter said. There are many existing things other than "I,"and they gather together and disperse repeatedly. "My work involves the process of meeting and understanding those other existing things.
His works will be on displayed in an invitation exhibition, to be held at Jean Brolly Gallery in Paris in September. He will also display his works under the theme "Resonance of Blue Light"at an exhibition, to be held at the Whanki Museum in Seoul, while he will participate in the KIAF 2008, slated for September at the Coex. He has held many solo and group exhibitions both at home and overseas.
The painter graduated from Seoul National University Fine Arts College in 2000 and studied fine art at Ecole National Superieure des Beaux-Arts in Paris in 2003. NW

Painter Namgoong Whan

Transmigration; Korean ink on paper; 75x56cm; 2008

Palais du Souffle - Ecole Nationale Superieure des Beaux-Art de Paris.

Transmigration Day & Night; Mixed Media on Canvas; 300x300cm; 2006