Korea Express Union, Not
Management, Initiates Productivity Drive

Caps a 48-year legacy of no labor disputes and the pursuit of mutual co-prosperity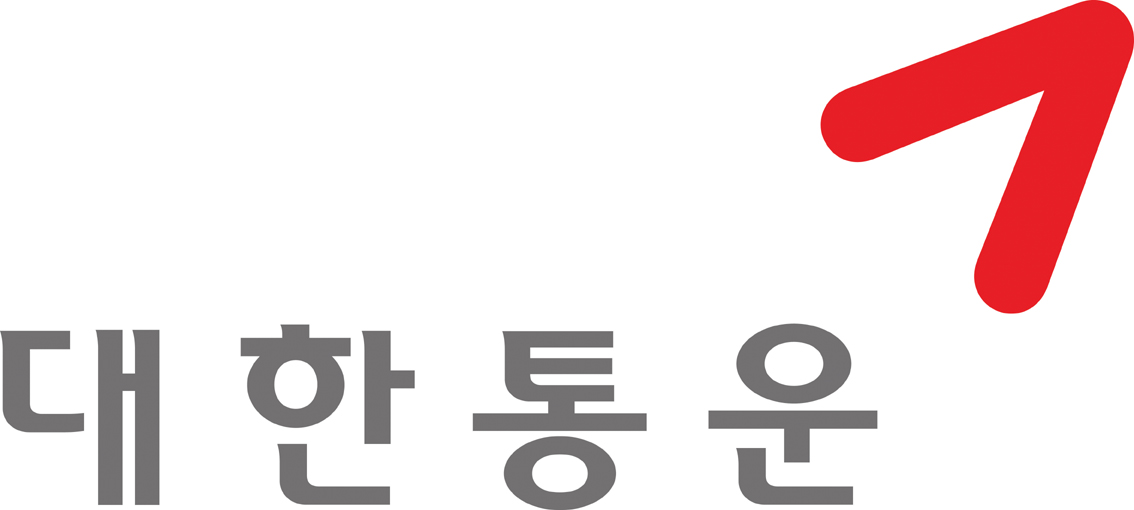 Korea Express launched a drive to raise productivity on August 4, as other companies do regularly. What is different from the similar campaigns of other companies is that Korea Express'trade union has initiated it, not the management.
The trade union volunteered to join in the drive to raise productivity by 10 percent, reduce costs by 10 percent and have zero workplace accidents.
Unionists at Korea Express's 50 branch offices across the nation are participating in the campaign.


The union has put up placards about the campaign at each worksite, while unionists are encouraged to wear campaign ribbons on their chest and chant slogans before they start work each day to run it at full throttle and realize its goals.
Specifically, the trade union comes up with action plans: Unionists in the delivery business are told to minimize the idling of car engines and cut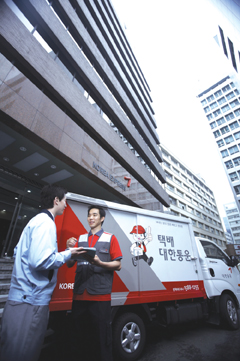 down on the use of supplies, while office workers are urged to collect bills in arrears at an early date and meet one more consignor each day. The action plans also include things management is supposed to demand employees to do.
This is not the first time Korea Express Union has participated in activities of mutual co-prosperity. The union initiated a similar campaign when the company was placed under a court receivership in the early 2000s. The trade union left wage negotiations at management's disposal,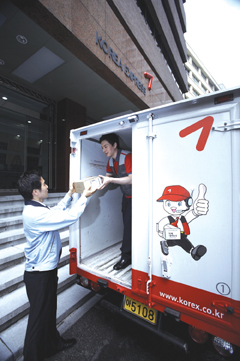 while the chief of the union made the rounds to branches and worksites to appeal for unionists to take the lead in achieving the company's business targets.
In return, management has built up mutual trust with labor by restructuring through artificial means, ensuring transparency and sharing management information.
Management and labor are working to understand each other's positions as the union chief is invited to management strategy meetings and the CEO participates in union representatives'meetings and Central Committee conferences to share information with labor.
Based on this solid trust between management and labor, the trade union has a legacy of no labor disputes in the 48 years since its establishment.
CEO Lee Kuk-dong said, "Management and labor feel like a couple steering toward the same target. I extend my whole-hearted thanks to the trade union for taking the lead for the company amid unfavorable domestic and overseas business circumstances."Union head Cha Jin-cheol said, "Labor and management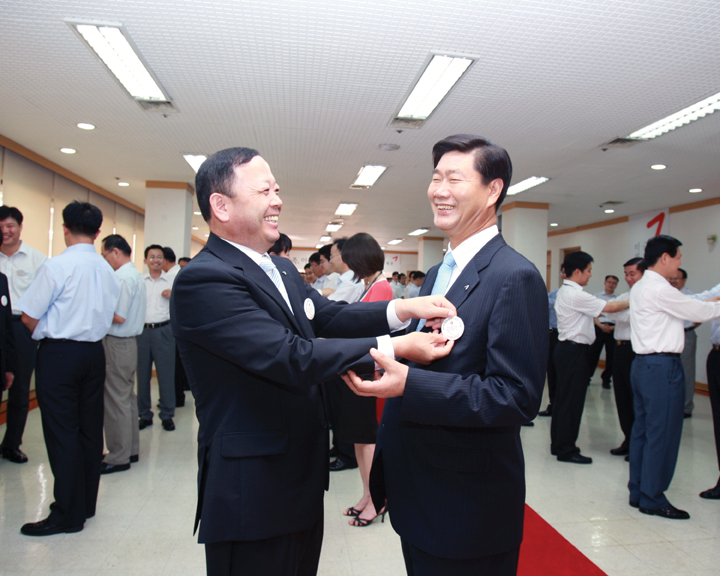 are in the same boat to confront challenges, and both sides should make concerted efforts to tide over current business difficulties."Even though it once went under court receivership, Korea Express still retain its No. 1 position in the domestic home delivery market. Overcoming a general strike by truck drivers, Korea Express posted 766.2 billion won in the first half of this year, up 25 percent over the same period last year due to the synergy effects of its acquisition by Kumho-Asiana Group. In particular, Korea Express fortified its leading position in the delivery sector, by delivering 74 million boxes in the first half to register a 30 percent surge over a year earlier. Korea Express is forecast to post a record high of 2 trillion won in sales and 90 billion won in operating profit during the whole of 2008. nw

Tiding over financial difficulties, Korea Express still retains the No. 1 position in the Korean home delivery industry.

Korea Express CEO Lee Kook-dong chats with trade union chief Cha Jin-cheol during a meeting.