Samsung Electro-Mechanics
Reports 2nd Qtr Sales of 1.04 Tln Won

Sees sales shooting up 27 percent Y-o-Y, but operating profit declining 21 percent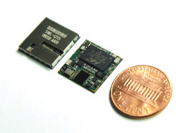 Samsung Electro-Mechanics said it posted 1.04 trillion won in sales for the second quarter of 2008, up 27 percent over the same period of 2007, but it saw year-on-year operating profit declining 21 percent to 24.2 billion won.
The Korean electronic parts maker said in its public notice released on July 25 that the second quarter figures represent an 18 percent increase in sales over the previous quarter's 884.7 trillion won and a 110 percent jump in operating profit over the previous quarter's 11.5 billion won.
Meanwhile, Samsung Electro-Mechanics raked in 8.6 billion won in second quarter net profit, a 63 percent drop over the same period of last year and an 87 percent increase over the previous quarter's 4.6 billion won.
SAMSUNG ELECTRO-MECHANICS TO SUPPLY MOBILE MODULES TO INTEL
Samsung Electro-Mechanics has been awarded a deal to supply wireless modules for use in mobile devices for U.S. company Intel.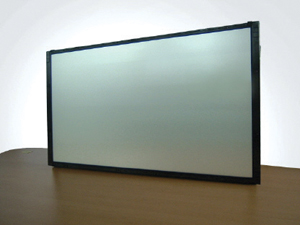 The Korean electronic parts maker said it has inked an agreement to provide diverse modules, including WiMAX, WiBro and 3in1 (WLAN+Bluetooth+GPS) modules, to be fitted for the production of the U.S. company's Mobile Internet Device (MID) and Ultra-Mobile PCs (UMPCs). Mass production will begin in the third quarter of 2008, the company said.
MID is a portable, mobile Internet device with functions for information and entertainment, combining mobile Internet, navigation, music, cinema, game and document processing, a next-generation gadget Intel strives to develop.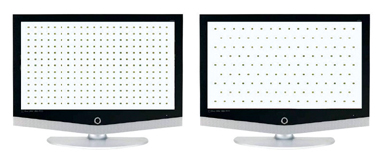 Samsung Electro-Mechanics completed the successful development of WiMAX and WiBro modules in late 2007.
The 3in1 module is designed to combine the existing, separate WLAN, Bluetooth and GPS modules into a 15x15mm module, making it easier for the electronic parts maker to design super-slim handsets, company officials said.
Samsung Electro-Mechanics and Intel conducted a joint marketing promotion of the modules during Computex, an IT exhibition held in Taiwan from June 3-7. They also jointly demonstrated the modules and publicized them during CES held in Las Vegas in January and the Intel Developer's Forum held in Shanghai in April.
COST-EFFECTIVE LED BLU DEVELOPED
Samsung Electro-Mechanics has developed a new cost-effective back light unit (BLU) to be used in the production of liquid crystal display televisions.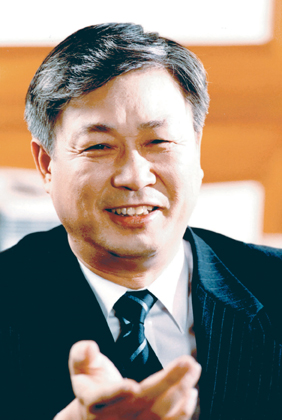 The new BLU, produced using the company's own fluorescent technology, reduces the number of light-emitting diodes (LEDs) used by 35 percent, effectively cutting the production cost by 50 percent compared to other BLUs.
The BLU is expected to replace the widely used cold cathode fluorescent-based BLUs, as it provides faster response speed and higher resolution while reducing blurry afterimages, according to the company.
Samsung plans to begin mass production soon and use the BLUs for production of 40-inch-and-larger LCD televisions. nw

(above, left) mobile modules, to be supplied by Samsung Electro-Mechanics to Intel, and LED BLU, developed by the Korean electronics parts maker.(far right) Samsung Electro-Mechanics President Kang Ho-moon.