Seoul Makes a Pitch for a
Shopping Mecca with Promotion

Seoul Grand Sale 2008 gets under way to attract foreign tourists before and after the Beijing Olympics.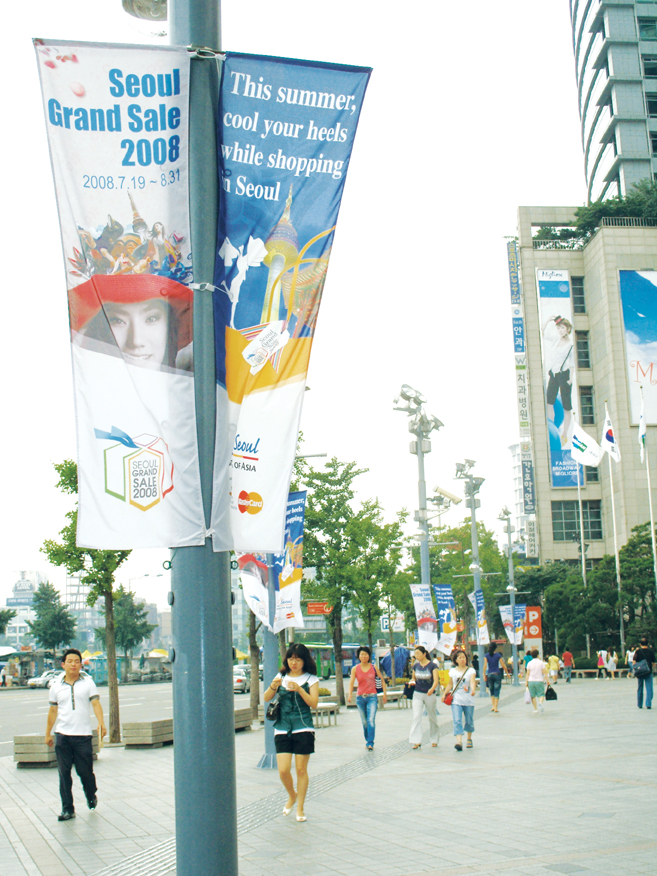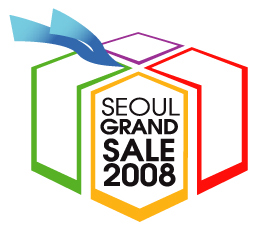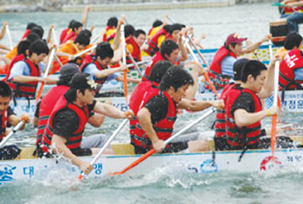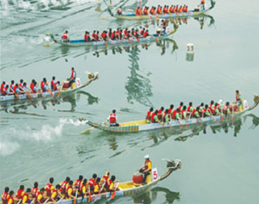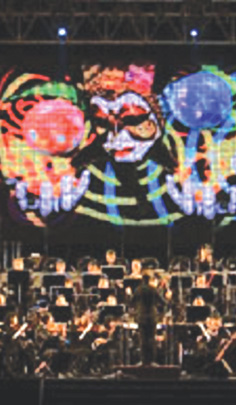 Seoul is staging the largest-ever tourism-marketing extravaganza to attract foreign tourists before and after the 2008 Beijing Olympic Games, which are to kick off on August 8 and run until August 24.
More than 10,000 shopping centers, accommodations, restaurants and tourist attractions are participating in the "Seoul Grand Sale 2008,"which began on July 17 and will last through August 31.
In the past, sale promotions have been offered in Seoul's special tourism zones catering to foreigners. However, this year's Grand Sale is the largest one in terms of coverage area and the number of participating businesses and has expanded to include Everland Resort in Yongin and the Yeoju Premium Outlets, a new shopping cluster of brand- name outlet stores, on the outskirts of Seoul.
In cooperation with the Korea Tourism Organization (KTO) and MasterCard Korea, the Seoul Metropolitan Government has been conducting a massive publicity blitzkrieg since May.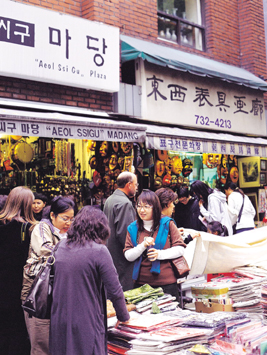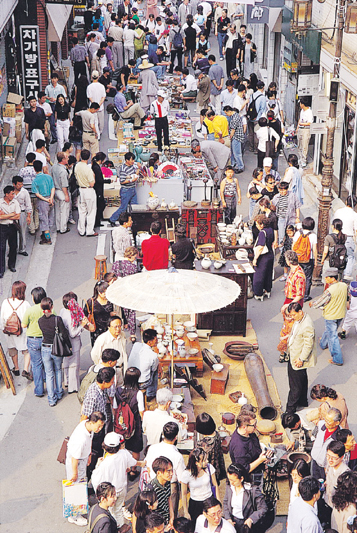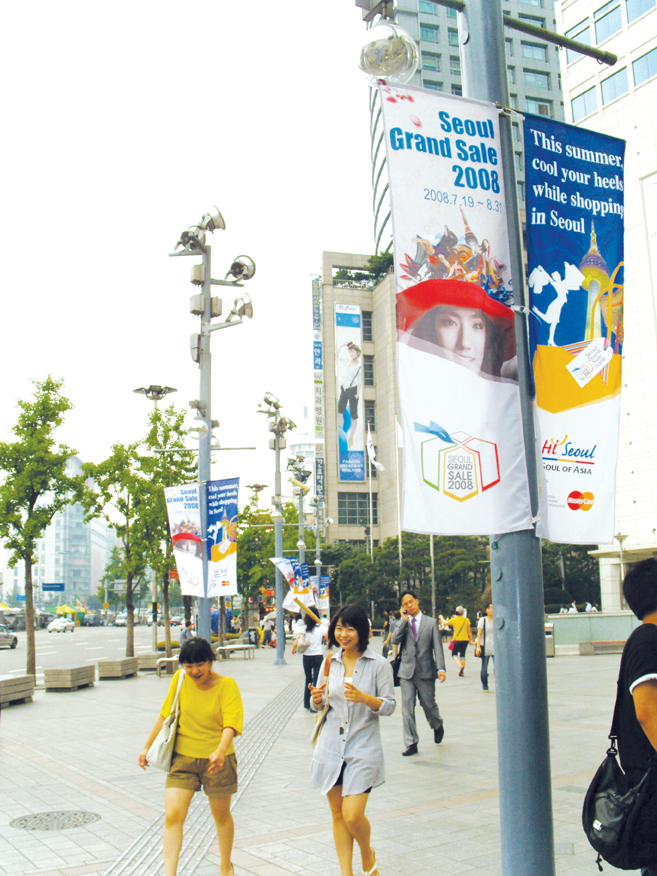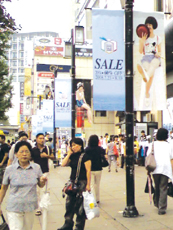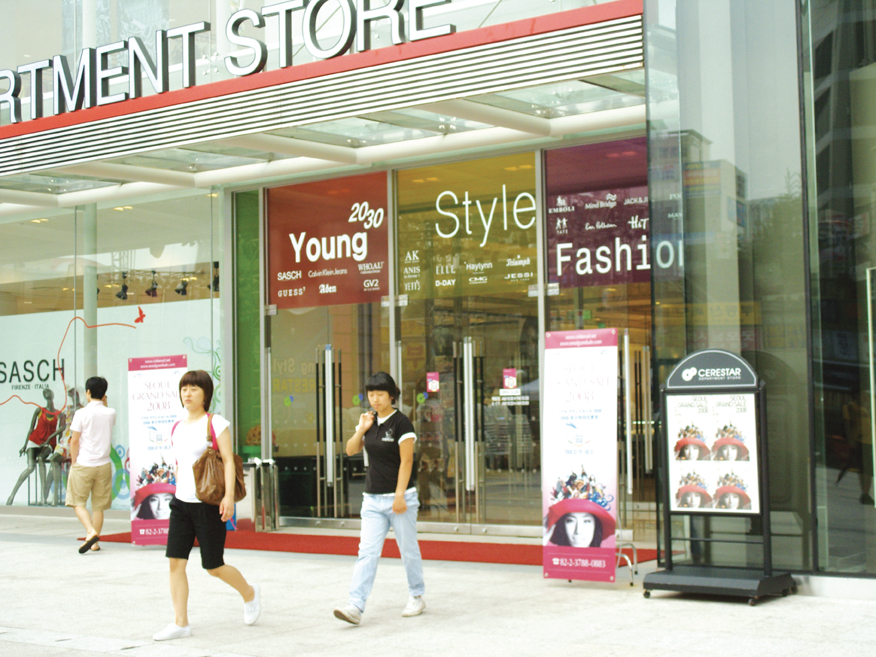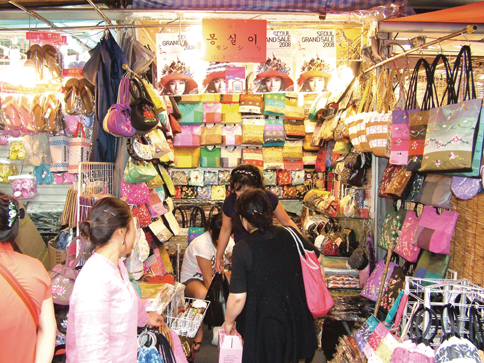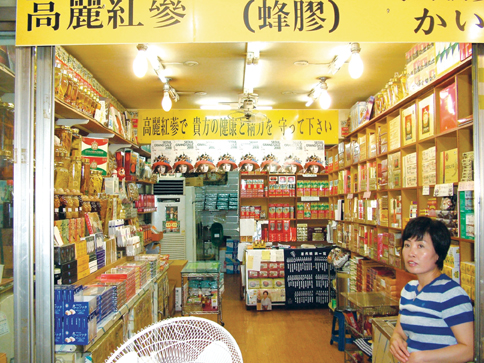 Advertisements announcing the launch of the Seoul Grand Sale 2008 began to appear in prestigious travel magazines in China, Japan and Southeast Asian countries. The magazines whose May through August issues carried the ads for the Seoul Grand Sale 2008 included the Chinese magazines TTG China, the bimonthly TTG BTMICE, World Traveler, and NG Trend Traveler; the weekly Travel Journal in Japan; the bi-weekly Travel Reach and the weekly TNN in Taiwan; the weekly TTG Asia in Malaysia; TO GO, 7-watch, and Travel AZ in Southeast Asia. Buses operating in Tokyo carry ads for the grand sale, while the ads are also in the in-flight magazines of such airlines as Air China, China Eastern Airlines, the Wings of China, Japan Air Lines and All Nippon Airways.
The homepage (www.seoulgrandsale.com) for the grand sale is available in English, Chinese and Japanese not only to help foreign tourists gain information on businesses offering cheaper prices before their arrival to Korea, but also to help participating businesses publicize their products and services.
Coupon books offering special benefits during the Seoul Grand Sale have been distributed in 27 foreign cities via the KTO's branches, Incheon and Gimpo international airports as well as information centers in Seoul.
Outlets in such conventional shopping areas in the capital's special tourism zones as Myeongdong, Dongdaemun, Namdaemun, Itaewon and Cheonggyecheon shopping alleys give discounts of up to 50 percent for clothing, accessories, sundry goods and Korean ginseng products. Foreign visitors can buy a wide range of quality brand items including cosmetics for up to 50 percent off their regular prices at duty-free shops in downtown Seoul including Lotte Duty Free Shop, Walkerhill Duty Free Shop, Shilla Duty Free Shop, Donghwa Duty Free Shop, AK Duty Free Shop at COEX and KTO Incheon International Duty Free Shop.
Hotels, budget Innostel and major restaurants offering Korean food offer coupon book holders a 10 percent discount. The restaurants serve naengmyeon, buckwheat noodles and ginseng liquor free of charge.
In particular, such tourist attractions that are popular among foreigners, such as Gyeongbok-gung, Changgyeong-gung, Deoksu-gung and Jongmyo palaces, the Seoul Museum of Art and the Seoul Museum of History give coupon book holders free admission. Foreign visitors to the N Seoul Tower, Lotte World, Everland, Seoul Land and 63 City will receive admission discounts, while cruises along the Han River, Seven Luck Casino and Korean Air's limousine bus services are also offered at discounted rates.
Even businesses that appeared to be lukewarm before the launch of the grand sale have reversed their position and are now proactively participating upon hearing about the purpose and necessity of the sale.
The metropolitan government put banners announcing the launch of the sale along the streets in front of large-sized shopping malls in the Dongdaemun fashion town. The shopping centers have hung additional placards and banners including the logo of the sale. Major department stores have installed banners and standing signs regarding the sale at their entrances.
Shops in the conventional market of Namdaemun, particularly those selling such popular items among foreigners as Korean ginseng products, glasses and bags are adorned with posters and stickers distributed by the metropolitan government. A bag shop proprietor would not hide his high expectations for the sale saying, "Foreigners were trickling in even before the launch of the sale."The Itaewon special tourism zone, one of the shopping centers most frequented by foreigners, is humming with the sale. Even before the official sale period, shops were seen putting up pink stickers advertising the sale.
The Seoul Grand Sale 2008 also coincides with the Hi-Seoul Festival 2008 Summer, being held in Yeouido, Seonyudo, Ttukseom and other Han River areas. Foreign tourists will be given a chance to revel in the Hi-Seoul Festival 2008 Spring, which will hold such fantastic events as the Hangang 1st Birdman Contest, the Hangang Fantasy Show, a multimedia performance, and the Hangang Canoe Festival. The Hangang Birdman Contest, to be held at the Yeouido Special Airstrips between Aug. 9 and Aug. 10, will be a special and delightful opportunity to fly like a bird toward the blue sky and river spread out in front of you. It is Korea's first non power driven machine flying contest.
Here is a look into Seoul's representative shopping alleys attracting foreign tourists.
EXPERIENCE A CHARMING SLICE OF KOREA IN INSADONG
Insadong, situated in the heart of downtown Seoul, is a must-see spot for foreigners to find something Korean, including precious and traditional antiques.
Insadong Street, often referred to as "Mary Alley"by foreigners, is one main road with alleys on each side and is one of Seoul's representative tourist attractions with galleries, traditional restaurants, teahouses and cafes.
The shops in Insadong enjoy popularity among all age groups, because each store is unique.
There are about 100 galleries in the area where you can see an example of every Korean traditional fine art, ranging from paintings to sculptures. The most famous galleries are Hakgojae Gallery, which serves as the center of folk art, Gana Art Gallery, which promotes many promising artists, and Gana Art Center.
The teahouses and restaurants are the perfect compliment to the galleries. At first, they might be hard to find, but if you take the time to stroll around the twisting alleyways, the window-shopping in itself can be very entertaining.
Every Sunday from 10 a.m. to 10 p.m., some of the streets are closed to automobile traffic and it becomes a cultural space. This is when the stores set up booths outside as well as merchants from outside of Insadong, such as Korean candy sellers and fortunetellers. There are traditional performances and exhibits as well.
AROUND THE CLOCK FASHION PARADISE
Ever since its opening in 1905, Dongdaemun Market has been one of the major markets in Korea. The market has evolved into a new fashion Mecca in the past decade with about 30 shopping centers and more than 30,000 stores. It becomes a magnet for a throng of Korean and foreign retailers as well as Korean and foreign visitors who want to buy a wide range of fashion goods. Nighttime shopping is also available, as many shops are open around the clock.
Many shops offer discounts ranging from 10 percent to 50 percent plus special free gifts to customers.
The market is sure to draw even more tourists with the planned Dongdaemun Design Plaza & Park, scheduled to open in 2010.
Like the Guggenheim Bilbao Museum, recognized as a globally renowned tourist attraction in Bilbao, Spain, the projected design plaza and park is expected to emerge as one of Seoul's representative tourist landmarks.
The design plaza and park, to be built on the grounds of the now-defunct Dongdaemun Stadium, will be a Mecca of the domestic fashion industry, highlighting the history of Dongdaemun (East Gate), the economy and the environment.
The project will upgrade the market's standing to an international level. Specializing in wholesale clothing, the market has grown large, having more than 20 shopping malls. A full range of fashion items that cover the shopper from head to toe is found in Dongdaemun Market at inexpensive prices. It is no wonder the market is always crowded with retailers, customers and tourists, both domestic and foreign.
ITAEWON -- A CLUSTER OF FASHIONABLE SHOPS AND BOUTIQUES
Foreigners may feel like it's their home away from home, as Itaewon remains the capital's multicultural district as a magnet for foreign visitors with signboards written in English, Japanese and Chinese. You can buy at reasonable prices a wide range of items from apparel, shoes, hiking clothing, tailored suits to Korean antiques, furniture and traditional Korean gifts. Itaewon also turns into a different world at night as a stream of entertainment bars and drinking bars light up both sides of the street. nw

Seoul streets are adorn with placards and posters announcing the Seoul Grand Sale 2008 as seen in front of the Dongdaemun Shopping Mall.

The Seoul Grand Sale 2008 coincides with the Hi-Seoul Festival 2008 Summer. Foreign tourists will be given a chance to revel in festival, which will hold such fantastic events as the Hangang Canoe Festival.

The Hangang 1st Birdman Contest and the Hangang Fantasy Show, a multimedia performance are the highlight of the Hi-Seoul Festival 2008 Summer.

Insadong is a must-see spot for foreign tourists, which offers lots of things Korean, including traditional antiques and artwork.

(above)The Dongdaemun Market attracts shoppers wanting to buy such items as clothes at discounted prices during the Seoul Grand Sale 2008.The CERESTAR Department Store gives discounts of up to 50 percent off price tags.

Foreign tourists can buy bags and ginseng products at cheaper prices in such shopping areas as the Namdaemun Market (seen above) during the ongoing Seoul Grand Sale 2008.