War Tragedy, Longing for Mother

Lee's paintings are filled with gripping tales of Korean War tragedy and sorrow for his mother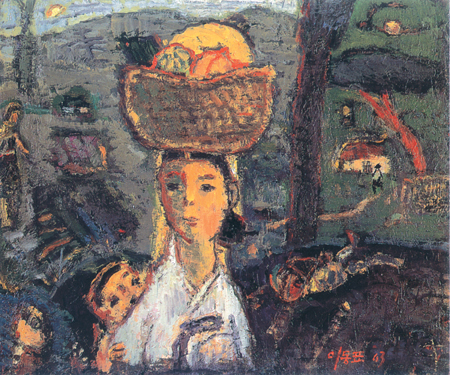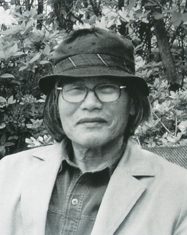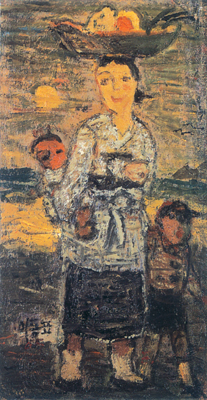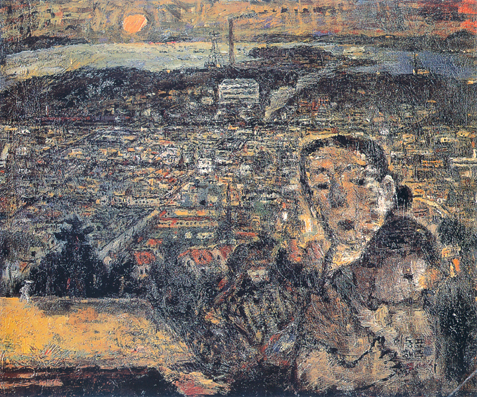 Lee Dong-pyo's art comes straight from his heart as it illustrates the tragedy of the Korean War (1950-1953), the bloody war touched off when North Korea, backed up by the Communist bloc, invaded the South, which is described as the most destructive war fought between the two divided Koreas.
The war took away two million Korean lives in the two Koreas and over 35,000 lives of American soldiers, with the United States leading the United Nations forces to defend South Korea from the Communist invaders.
In Lee's heart the pain from the internecine war and longing for his native town in North Korea and his family are still vivid, although the war was over 57 years ago and his art pieces are works full of the expression of his painful experiences during the war and as a displaced person. He was born in Byuksong, Hwanghae Province, in North Korea, and fled the town when the war broke out and he was a student at Haeju Fine Arts School. In the chaos during the war,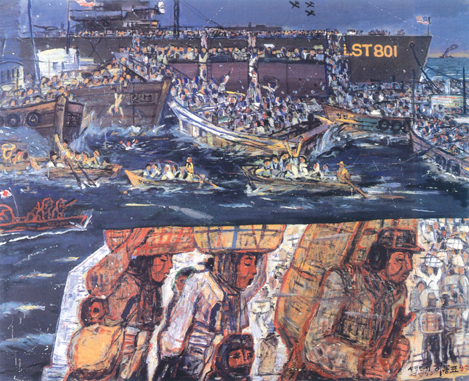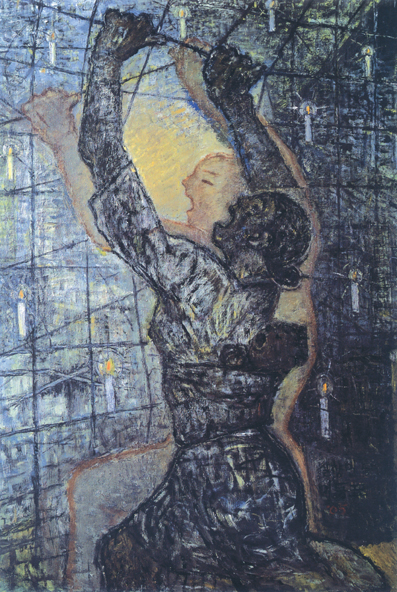 he failed to take a photo of his mother with him when he escaped from the town alone. This more than anything else haunted him the most throughout his life, which often showed in his paintings.
He reminds the younger generations to be aware of the tragic war, truly the saddest chapter in Korea's modern history. Everyone who read books on the war or saw the photos would agree with Lee's portrayal of the first war fought between the West and the East led by the Soviet Union.
Art critics also know that painter Lee often depicted the longing for his mother, who died soon after his birth, giving him the tag as a painter who is obsessed with the theme of his love for his mother.
He was too young when his mother died to remember what she looked like. His mother's images in his paintings were his descriptions of how his mother would have looked as she gained in her age, not a detailed portrayal, as he didn't have any photos of her. So he tried put into the paintings all the virtues that mothers have in general as if to make his mother eternal with unlimited love. He tried to portray all mothers' 'motherly love'in his artwork.
"When viewers look at my paintings, they would find the traces of traumatic fights I had with the canvases. They are not refined and look rough, but I like them,"he wrote in one of his notes. He moved to a country village in Yangpyeong, Geyonggi Province, after selling his small house in Seoul to escape the big city life where many want to flaunt their wealth and brag about their lifestyle. He said he chose to move to the village as it is close to his hometown of Haeju. He said he wanted to stay in the town permanently and continue to paint and meet with friends there.
He has had 20 solo exhibitions so far, including three in Germany and one dedicated to his mother. His handphone number is 011-258-1879. nw

A look of mother meeting first time in 58 years: 60.5 x 72.7 cm: oil on canvas: 2003

Painter Lee Dong-pyo.

A view of Haeju City, my hometown that was like mother's bosom: 80.6 x 72.7 cm: 2003

Traumatic retreat from Heungnam harbor in North Korea in November, 1950: 140 x 160 cm: acrylic on canvas: 2005

A mother displaced from her home town returning from work: 45.5 x 25 cm: oil on canvas: 2007

Mother's power will realize the unification of the mother land: 180 x 128 cm: oil on canvas: 2006