LG Electronics Aims to Be
Truly Multinational,
Marketing-Driven Company

Looks to take next step to become leading global corporate brand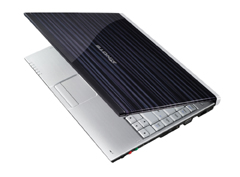 LG Electronics (LG), a global leader and technology innovator in consumer electronics, has announced its ambitious plans to be a multinational company in every sense of the word. LG's plans include additional marketing investment, businesses reorganization and system improvements and global standardization.
"LG aims to become the best corporate brand with top-notch marketing capabilities in each of the 140 countries where we currently operate. We want to make it completely unimportant to consumers where LG is headquartered; all that will matter is how they feel about our products,"said Nam Yong, CEO of LG Electronics on May 27. "This will be possible only through a deep understanding of what today's global consumers really want and by making strategic marketing investments. Being alert to consumers'needs, both practically and emotionally, is critical to survival today, especially as product lifecycles are getting shorter and shorter."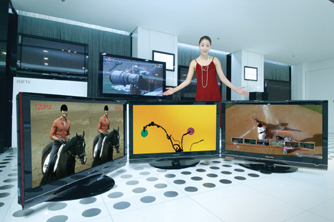 LEVITATING MARKETING CAPABILITIES
LG aims to separate itself from other major electronics makers both through its unique combination of advanced technology and stylish design as well as advanced marketing practices. To enhance its brand, LG has increased its marketing investment by USD 400 million over 2007. However, LG understands that it will take more than money to win consumers hearts and minds. That's why LG has also undertaken some unique, aggressive campaigns to increase consumer recognition and understanding of LG's brand identity as a sophisticated, refreshing brand that sits at the intersection of function and form.
LG's focus on marketing investment has already begun to yield results. According to research conducted by LG, the company's brand awareness in the U.S. market has increased from 65 percent in 2005 to 83 percent in 2007. This wider recognition has resulted in improved profits in North America.
IMPROVING BUSINESS PORTFOLIO
As part of its efforts to be a highly profitable organization, LG plans to reorganize its business portfolio during the next five years. This includes reorganizing business units and divisions, expanding outsourcing and participating in new businesses such as energy, B2B solutions and healthcare.
Through its reorganization to improve both its growth and profit, LG expects to achieve at least 10 percent sales growth, 6 percent profit margin, 4 times asset turnover ratio and 20 percent ROIC. LG aims to increase its ROIC from 10 percent in 2007 to 15 percent in 2008, with the target for ROIC in 2010 at more than 20 percent.
As cash flow has become one of the most critical elements of a company's financial structure, LG is focusing on improving its cash flow as well as ROIC.
GLOBAL STANDARD
LG has also enhanced its management structure by appointing Reginald J. Bull as Chief Human Resources Officer (CHO), an Executive Vice President-level position, last week. Mr. Bull will direct all aspects of ensuring LG's HR policies and systems are up to global standards.
As a part of LG's efforts to enhance its position as a global brand and boost performance, the company has been filling C-suite positions with non-Korean global leaders who are overseeing marketing, supply chain and procurement. Last year, the company appointed Dermot Boden, formerly of Pfizer, as Chief Marketing Officer (CMO); Thomas K. Linton from IBM as Chief Procurement Officer (CPO); and Didier Chenneveau from Hewlett-Packard as Chief Supply Chain Officer (CSCO).
With these investments and initiatives, LG expects to achieve its business goals - improving both growth and profit - as well as position itself as a truly global brand. nw