KT Group Showcases
Latest WiBro, IPTV Services

KT, KTF operate the 'Experience Dynamic Digital Korea'pavilion featuring their latest ICT services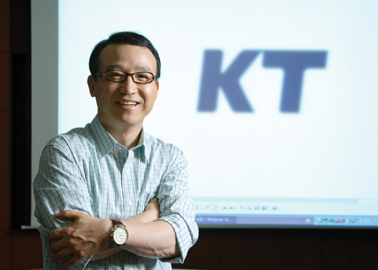 Exhibitions and side events held from June 17 to 20 at COEX, alongside the OECD Ministerial Meeting, showcased upcoming innovations and offered participants the chance to experience in advance what the future of the Internet economy may herald.
In particular, the KT Group's two telecom companies -- KT and KTF -- operated the 720 cubic meter 'Experience Dynamic Digital Korea'pavilion demonstrating their latest ICT services, including the interactive Mega TV service, the mobile Internet WiBro service and the 3G WCDMA service.
WIBRO EXPERIENCE
Minister-level and working-level participants to the OECD Ministerial Meeting were given an opportunity to experience WiBro from June 15-19. Minister-level participants were provided with WiBro-enabled handsets with their user interface tailored to the meeting, while working-level participants and the press were offered a mobile WiBro USB modem.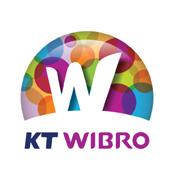 They can access the Internet through which they could enjoy the live broadcast of the Ministerial Meeting and English TV channels CNN and Arirang.
WiBro, also known as Wireless Broadband, is the world's first mobile Internet service that can be used in a car at speeds of up to 120 km per hour. It is Korea's homegrown technology unlike CDMA, which was commercialized by Korea, but imposes a heavy burden of royalties.
KT is taking the initiative in ushering in an era of convergence by developing diverse convergence handsets combining WiBro with mobile phones, HSDPA (High-Speed Downlink Packet Access), a 3G mobile telephony communications service, territorial DMB (digital media broadcasting) service and the internet broadband service Nespot. The company plans to promote diverse projects to offer content by making the most of KT's rich fixed line and mobile infrastructure such as Megapass, Nespot, MegaTV and FTTH (Fiber-To-The-Home).
Under the catchphrase "Broadband Mobile Internet Service Only for Me,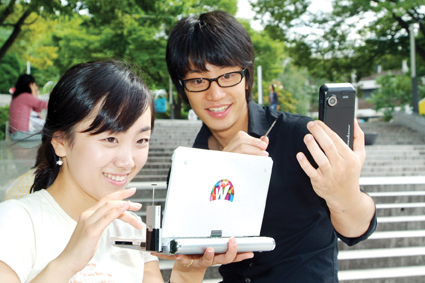 "the nation's largest fixed line and mobile operator plans to establish the WiBro service as the nation's representative future mobile telecommunication service. To this end, KT plans to pour 120 billion won into the expansion of infrastructure and other projects with the goal of raising the number of subscribers to 400,000 by the end of this year.
The coverage of the WiBro service, now limited to 25 city areas -- Seoul, its seven satellite cities and five other metropolitan cities as well as hot zones in 17 other cities -- will be expanded to include Seoul and 17 satellite cities as well as hot zones in five metropolitan cities across the nation and four cities in the Seoul capital area.
Currently, 20 kinds of handsets, including WiBro phones, USB modems, PMPs and notebook PCs are available. KT plans to release fashionable handsets by adopting the "Design First"concept designed to cater to clients'diverse lifestyles during 2008. An apparatus adopting the Wave 2 technology will be installed in the second half of the year to provide better WiBro services with a transmission speed two times faster than the existing ones. Wave 2-enabled WiBro handsets will be also introduced.
WiBro has such strengths as faster downloading and uploading speeds than other competing services. It boasts maximum/average download speeds of 18.4Mbps/3Mbps, compared to HSDPA's 14.4Mbps/1Mbps. It can upload at a maximum/average speed of 4Mbps/1.2Mbps compared to its counterpart's 2Mbps/0.3Mbps. WiBro is more suitable for transmitting larger file sizes with its faster uploading speed, making it easier to use mobile communities and portal sites.
In addition to the USB modem access to notebook PCs via the Internet, the WiBro service can be combined with diverse handsets and convergence services such as CDMA, HSDPA, territorial DMB, MP3 players and memory cards to meet clients'needs.
WiBro offers stringent security due to the confirmation of subscribers by the UICC card, which prevents illegal copying of handsets, forging or fabricating. It can provide such services with security functions as online banking, performance ticketing and transportation cards. It makes producing and sharing content easier in an open content approach so that diverse portal searches and integrated mail services are available.
The KT Group plans to release products that can reduce their prices by 5 percent to up to 50 percent for subscribers who use KTF's mobile Internet, Show iPlug, Megapass and Nespot services simultaneously.
INTERACTIVE TV EXPERIENCE
Mega TV is an interactive Pre-IPTV (Internet Protocol TV) service that allows subscribers to watch footage they want to watch on demand. Using its broadband network Megapass and a set-top box, the video-on-demand Internet TV service offers 80,000 diverse contents, including rerunning of territorial TV network programming, educational programs for kids, students and adults as well as noraebang (music hall), games, Naver services, shopping, banking, securities trading, TV news, weather forecasting and short message system (SMS) messaging. The Pre-IPTV service, which initially began under the brand name "Home N"in June 2004, changed its brand name to Mega TV in September 2006 to launch an aggressive marketing drive. It was last July when KT began to offer an upgraded Mega TV service, equivalent to the full-fledged IPTV service, except for real-time broadcasting services. The Korean telecom giant, which unveiled the Mega TV "IPTVepisode3"in April, is waiting for the launch of the full-fledged IPTV later this year.
Mega TV is available for subscribers of KT's broadband Internet service Megapass and it is offering a wide range of high-definition video clips, the basic contents of the Pre-IPTV, as well as specialized educational content and varied interactive Internet services with the goal of establishing itself as the "IPTV No. 1"provider.
In an effort to secure quality Mega TV content, KT has established the 'KT Global New Media Investment Cooperative'with 40 billion won in funds, acquired Cyderse FNC and Olive Night through M&As and forged content tie-ups with such international and Korean content providers as Walt Disney, Warner Brothers, Fox, Sony and CJ Entertainment. nw

KT CEO Nam Joong-soo

KT subscribers experience WiBro mobile broadband services.