Asia's Only 'Slow Cities'to
Be Developed as
Differentiated Tourist Destinations

Jeollanam-do, KTO arrange their joint tour program, 'The First Tour to Stroll Slow Cities'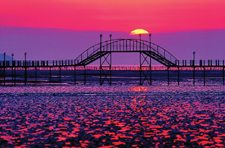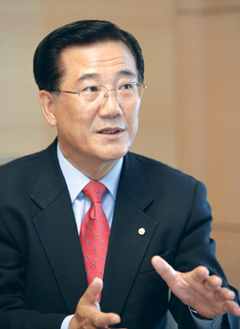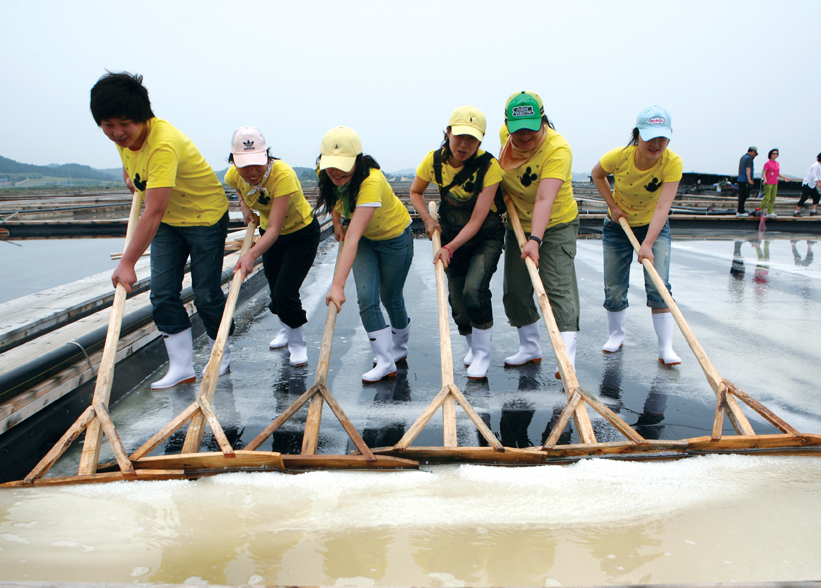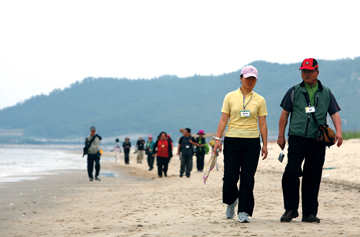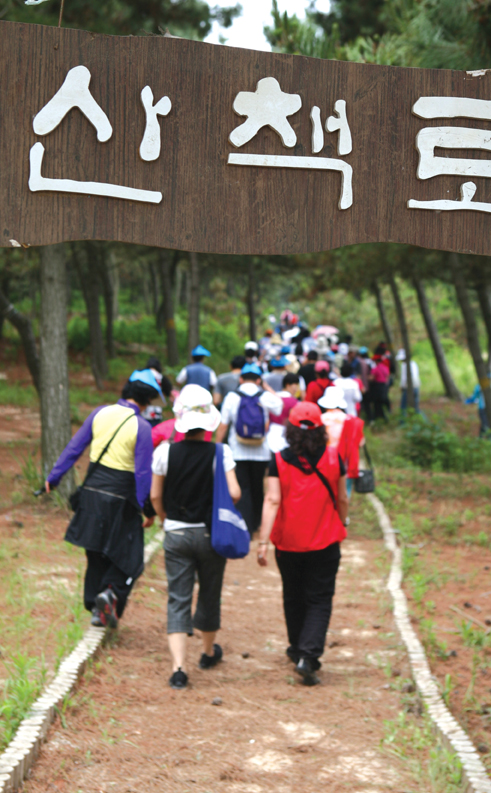 It couldn't be better to make a journey to such "Slow Cities"as Jeungdo Island, Shinan, Jeollanam-do, if you want to take a break in a leisurely and relaxed pace, departing from the hustle and bustle of the urban lifestyle.
As if returning to the 1950s and 1960s, you can experience diverse aspects of traditional Korean culture that have been kept intact for decades without the influence of industrialization and return home with nostalgia of moments.
Approximately 1,000 tourists -- 800 travelers from the Seoul metropolitan area and 200 others from the province have participated in a tour to Jeungdo Island at their own expense under the theme "Experience and Stroll Jeungdo Island at a Leisurely and Relaxed Pace."The Jeollanam-do provincial government has teamed up with the Korea Tourism Organization to develop Asia's only four slow cities -- Changpyeong, Damyang; Cheongsando, Wando; Jangpyeong and Yuchi, Jangheung; and Jeungdo Island, Shinan -- as Korea's "Only One"tourism theme. The two organizations jointly arranged their joint tour program, "The First Tour to Stroll Slow Cities"on June 14.
Some participants from the Seoul area embarked on the tour one day earlier on June 13 and arrived the following day for a one-day tour of Jeungdo Island. There was another group of tourists who left Seoul on the morning of June 14 and arrived in the afternoon to make a one-day trip to the slow city. The participants from the Gwangju and Jeollanam-do areas arrived at the Jishingae Wharf separately to take a boat ride before joining the tour program.
The tourists participated in a walkathon hosted by the provincial government at the Woojeon Beach. They toured such treasures of Jeungdo Island as: the Jjangttungeo (mud skipper) Bridge, Ujeon Beach and Haesong Forest Bathing Place, and experienced the production of solar salt at the Taepyeong Salt Farm -- one of Korea's largest solar salt farming fields.
They were divided into four teams to participate in the walkathon and numerous other activities in an effort to help the small, limited islet accommodate as many as 1,000 tourists at one time.
The tour program was designed to publicize Jeungdo Island's scenic tourist attractions and special products, such as the islet's shore and its solar salt, the organizers said. The participants were served meals prepared by the village's local restaurants and women's organizations in accordance with eco-tourism and environment-friendly practices. An agricultural outlet was installed to sell such agricultural products as onions produced from the islet to facilitate exchanges between Jeungdo Island and urban areas in an effort to raise the incomes of its residents.
"The tour program is aimed at publicizing such tourist attractions as Jeungdo Island's shore and solar salt farm and developing the islet as a popular tourist destination in conjunction with the provincial government's celebration of the year 2008 as 'Visit Gwangju and Jeollanam-do Year.'Similar events will be held each year to publicize such slow cities," Gov. Park Joon-yung of Jeollanam-do Province said.
The cost for participants (regardless of the type of tour) from the Seoul area was 25,000 won per adult and 20,000 won for tourists from the provincial areas.
Jeungdo is emerging as one of the new additions to the province's thriving tourism market with numerous enchanting tourist attractions. The remote island has been designated among the few 'Slow Cities,'not only in Korea, but in all of Asia, together with Cheongsando Island in Wando-gun, Changpyeong, Damyang-gun, and Banwol Village in Yuchi-myeon, Jangheung-gun. Inspired by 'Slow Food,'Italians first set about initiating the Slow Cities Movement, which supports the way people live in a slower, more relaxed manner. nw

A sunset view of the Jjangttungeo (mud skipper)Bridge.

A general view of Jeungdo Island, Shinan, Jeollanam-do, famous for serenity and scenic landscape, which is one of Asia's only 'Slow Cities.'

Gov. Park Joon-yung, Jeollanam-do Province

Tourists experience the production of solar salt at the Taepyeong Salt Farm. They participate in a walkathon sponsored by the Jeollanam-do Provincial Government.