Expanding Asian Tourism

Tourism ministerial meeting from Korea, China and Japan on June 22-25 in Busan and Cheongju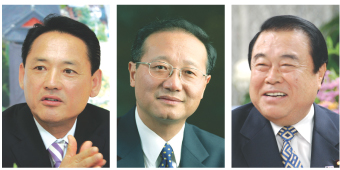 The tourism ministers'meeting of Korea, China and Japan will take place on June 22-25 in Busan and Cheongju, North Chungcheong Province, to boost tourism exchanges among the three countries by expanding joint marketing, the development of tourism products and operating joint tourism programs.
It will be the third such meeting among the three countries based on the agreement reached in 2003 to expand tourism and strengthen cooperation among them. The first meeting took place in June 2006 in Japan and the second meeting was in China in June 2007.
Korean Minister of Culture, Sports and Tourism Yu In-chon, together with his Chinese and Japanese counterparts, Shaoqiwei and Tetsuzo Fuyushiba will present the 'Busan Declaration'containing diverse options and strategies to open a new chapter in promoting cooperation and exchanges in the tourism sector among the three countries on June 23 at the Nurimaru APEC House. Busan, Shanghai and Osaka will pledge actions plans, including a joint effort to conduct marketing activities in Europe.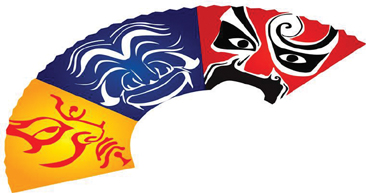 Korean MCST Minister Yu will deliver his opening remarks during an opening ceremony and welcoming reception at BEXCO, the convention center in Busan, on June 22 at 6 p.m., followed by his Japanese and Chinese counterparts. The opening ceremony will be followed by an official dinner, performance and fireworks with some 500 people from the tourism sectors anticipated to attend the event.
The three tourism ministers will officially hold their meeting on June 23 at Nurimaru on Dongbaek Island off Busan Harbor where the 2005 APEC Summit was held. At the end of the talks, the Busan Declaration and the official logo will be unveiled, followed by a press conference by the three tourism ministers.
The three ministers and their entourages will visit famous tourist spots around Busan including Dongbaek Park, Beomeo Buddhist Temple and the Naktong River Eco Center before proceeding to a farewell party, to be hosted by Busan Mayor Hur Nam-sik.
The ministerial meeting will also coincide with a Korea-China-Japan tourism forum.
On June 24, the meeting will move to Cheongju for the final round of the gathering, followed by an official dinner and a closing ceremony and performance.
A key subject of discussion will be the removal of obstacles in expanding tourism exchanges among the three neighboring countries. Approximately 300 participants consisting of tourism agency people, academia and the general public are expected to participate in the forum.
The schedule in Cheongju will start with an official luncheon hosted by the governor at the Ramada Plaza Hotel in downtown Cheongju followed by a tour of famous spots around the city. The ministers will hold a press meeting and an official closing ceremony at Cheongnamdae, the official Presidential residence.
The 3rd Korea Festival Expo will open for five days from June 20 at BEXCO in Busan and everyone participating in the tourism ministerial meeting will be invited to the event, which will include various performances, a traditional wedding ceremony and traditional Korean cuisine. nw

(from left) South Korean Minister of Culture, Sports and Tourism Yu In-chon, Chinese CNTA Minister Shaoquiwei and Japanese MLIT Minister Tetsuzo Fuyushiba