GFEZ Emerges as
Business Hub in Northeast Asia

Projects for Yulchon steel cluster complex, global 'city-valley'with world-class university gain momentum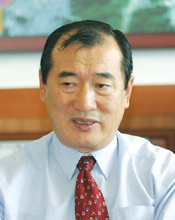 The Gwangyang Bay Area Free Economic Zone Authority has been seeking to attract $20 billion of foreign investment by the year 2020 with the goal of creating a massive economic axis along the southern coast of Korea. The economic zone will be able to deal with 12 million TEUs (20-foot equivalent units) with a per capita income target of $50,000 as the region is developed as a hub of tourism and leisure activities. There will be some 1.2 million people living around the zone once the current development project is completed.
GFEZ covers 90.38 square kilometers ranging from Yeosu and Sooncheon Counties and Gwangyang City of South Jeolla Province to Hadong County of South Gyeongsang Province. In October 2003, the Korean government designated five regions (Gwangyang, Yulchon, Shindae, Hwayang and Hadong) and 23 sites to develop them as a business hub of North East Asia with an investment of 13.55 trillion won by the year 2020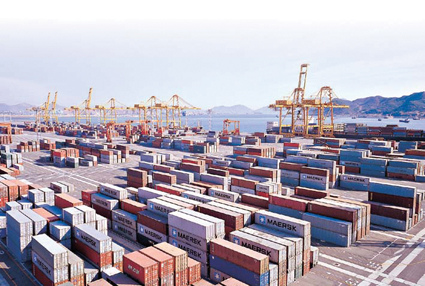 The authority, which marked its fourth anniversary in March, has successfully attracted $4.12 billion from 42 businesses ($2.4 billion from 14 foreign companies and $1.7 billion from 28 domestic companies). Foreign investors include SNNC of France, Ilsang Corp of Hong Kong and Chesapeake of the United States.
Such performance is outstanding in view of the low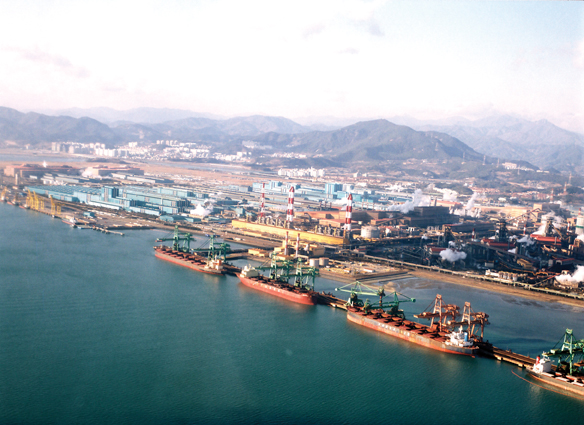 recognition of the Gwangyang bay area and the region's less developed infrastructure. The authority has been speeding up development of the area, which has been going at slow but steady pace.
There has been remarkable achievement since the authority has been in charge of the development of the Yulchon 1 Industrial Complex after it terminated its contract with Hyundai Motor.
The Yulchon Industrial Complex is now being developed as a steel cluster in connection with nearby industries like the POSCO Gwangyang Steel Mill, Hyundai Hysco, and the thick plate plant of POSCO. As of now, 37 companies are in operation including Orient Shipbuilding and Hyundai Steel.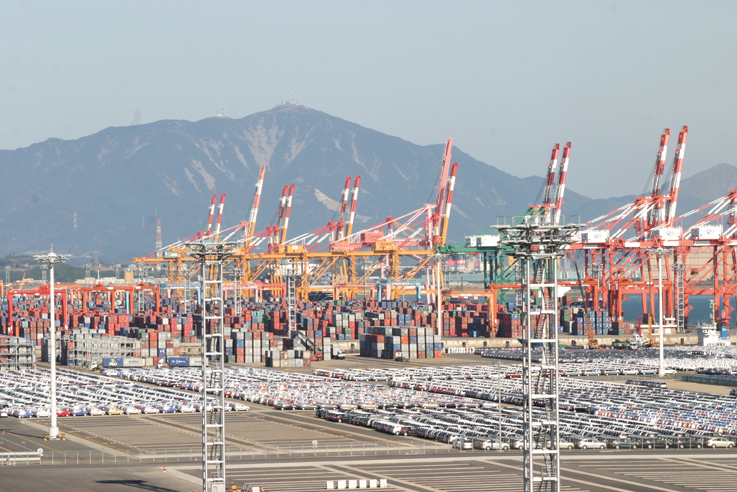 The complex's merits include its location near Gwangyang Port, facilitating exports and imports. Further, the area provides land at reasonable prices.
On May 7, SPP Yulchon Energy, a manufacturer of windmill generators and solar cell batteries, signed a contract with the authority to invest 35.70 billion won. This year alone, 13 companies agreed to enter the industrial complex.
In addition, the authority has been pursuing the 'global city-valley'project with the goal of attracting world-class colleges to raise them as universities.
On May 8, Alfred University of the United States, which ranked first in the area of ceramic engineering, signed a memorandum of understanding (MOU) for the establishment of a branch in the Hwayang district that will accommodate some 500 students. In March, Nevada State University decided to set up a branch in Yeosu, boosting the global city-valley project.
STC-K was set up in September last year in the World Marine Center of Gwangyang Port as the first Dutch logistics branch. In March, an English-immersion post-graduate center opened for the education of 22 local and foreign students.
Authority commissioner Baek Ok-in said, "What is most important for the success of the free economic zone is attracting foreign investment. We have been running the project team to induce foreign investment in charge of each continent with the aim of attracting $1.5 billion of investment. We plan to establish the second Yulchon industrial complex as the first one has already been activated. I believe the second complex will be completed by the year 2011." nw

The Yulchon 1 Industrial Complex, under development
by the Gwangyang Bay Area Free Economic Zone Authority (GFEZA).

GFEZA Commissioner Baek Ok-in

(clockwise) POSCO Gwangyang Steelworks; Gwangyang port full of containers; and automobiles lined up for shipment abroad from Gwangyang port.