LS Cable's Moves in Kuwait

Cable maker launches FTTH network in the Arab country, expanding presence in M.E. region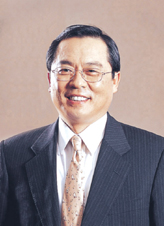 LS Cable successfully opened the FTTH (Fiber to the Home) network based on G-PON the first in Kuwait on February 12 and started full-scale commercial service to the market.
Successful launching of FTTH network was an opportunity for LS Cable to be recognized from the Information and Communication Ministry of Kuwait in implementing turnkey G-PON telecommunication equipment, a next-generation telecommunication network and also applying its commercial service to the market.
G-PON telecommunication equipment, which had a successful demonstration, was developed by LS Cable last year, the first in Korea. It was supplied to a project of about 5,000 households placed by the Information and Communication Ministry of Kuwait.
G-PON(Gigabit Passive Optical Network) is telecommunications equipment connecting the optical cable network of telephone stations and subscribers. Its transmission speed is three times faster than E-PON(Ethernet Passive Optical Network) generally used in Korea.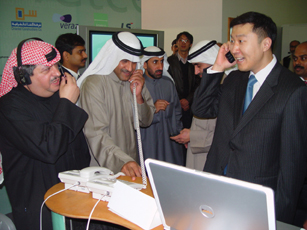 It also has excellent compatibility among telecommunication companies. With this system, various multimedia services such as leased line service, ordinary telephone and video as well as high-speed internet service and IPTV are possible.
In particular, the G-PON technology is only held by a few major corporations like LS Cable and Alcatel-Lucent, and it has a big growth potential whose technology is only to be commercialized recently. From the US, the Middle East and Europe, its demand is rapidly increasing.
Executive Vice President of telecommunication business sector, Ja-Eun Koo of LS Cable, participated in the opening ceremony celebrating the commercial use of this technology, said that "With this successful opening, LS Cable will aggressively develop overseas business focusing on G-PON, telecommunication equipment for FTTH's He also added that "LS Cable will reinforce its marketing competence toward the Middle East and European market and expand R&D investment to develop this technology as the future growth engine for telecommunications business.
Based on optical telecommunications, FTTH establishes high-speed multimedia infrastructure to individual houses. With this technology, various broadcasting and telecommunications services such as video on demand (VoD), two-way data broadcasting and Voice over Internet Protocol (VoIP) as well as Broadband Convergence Network (BcN) will replace high-speed internet such as existing ADSL and HFC (Hybrid fiber Coax), and high-speed internet service with more than 100Mbps.
Made a long-term supply contract for 3 years with Delphi, the global company of the automotive integrated module.
Centered in China (the most fierce market for automotive production) they prepare a new opportunity to expand in the overseas market.
On October 29th LS Cable made a contract to supply automotive cables of US$130 million with Delphi (one of the biggest world class company of automotive integrated modules) for 3 years.
Products supplied are all produced in LSCW (the Wuxi Corporation of LS Cable in China). They are supplied to 8 production factories in the Asia-Pacific region such as China, Malaysia, Indonesia, and India of Delphi.
Focused on Asia-Pacific region, Delphi has continuously expanded business to secure the biggest market share among global companies of automotive integrated modules located in China. Chinese automotive production is increasing every year and in 2012 they will produce the most automotives in the world. China has become a fierce market for world class companies of automotive integrated modules.
This order of LS Cable will be an opportunity to establish cooperative relationships with global companies of automotive integrated modules to actively develop the Chinese market as well as maintain a long-term strategic cooperation relationship with Delphi. nw

An official of LS Cable and officials of the Ministry of Information and Communication of Kuwait tries out the Fiber to the Home(FTTH) network built by LS Cable in Kuwait.
Vice Chairman Koo Cha-yeol of LS Cable Co.