KRRI Strives to Revive
"Renaissance of the Rail"

Develops the Korean high-speed train HSR-350X using Korea's own technology with a consortium of Korean firms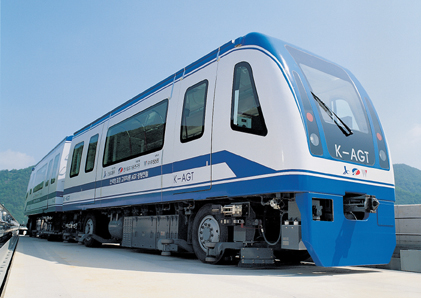 The Korea Railroad Research Institute (KRRI) has come from strength to strength in the development of highly advanced rail technology for passengers since its establishment. Specifically, KRRI is now working on several national projects including the Korean high speed rail, HSR-350x with a maximum speed of 350km/h using its own technology; urban light rail transit; K-AGT and standardization; and a tilting transit system, the Tilting Train Express, for higher speeds on conventional lines.
The railway research body is opening the light-speed era with the development of the high-speed HSR 350x train using Korea's own technology, which will greatly contribute to the development of the nation.
The development of the Korean high-speed railway system, including rolling stock, signals and infrastructure, started in December 2002 in order to ensure a more stable and safe operation of high-speed trains.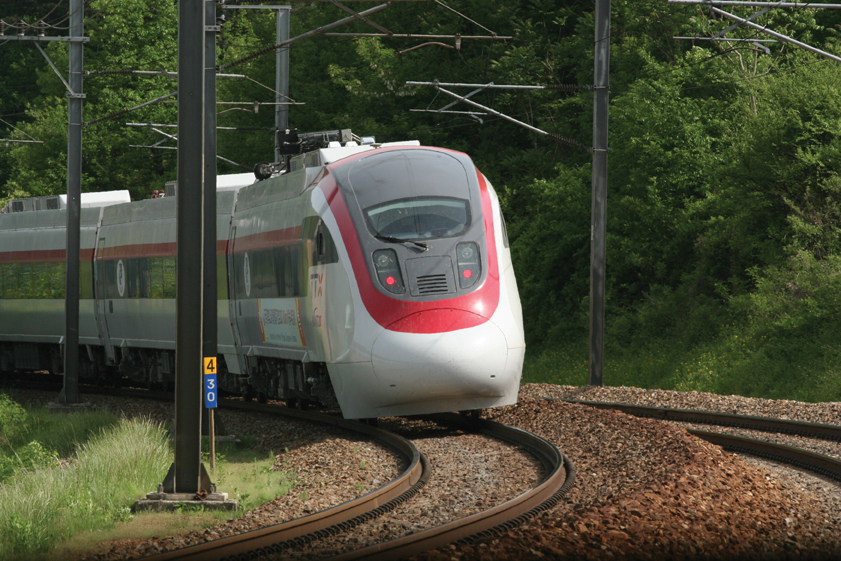 The project was carried out by KRRI at the center and a consortium of 28 organizations from industry, academia and research bodies.
Based on the technology of Korea Train Express (KTX), introduced from France and put into commercial service in April 2004, the HSR 350X was built with independent technology of design, manufacturing and testing. Korea's high-speed train set a record speed of 352.4 km per hour in December 2004.
HSR-350X was selected as one of the top-10 new technologies in Korea by the Ministry of Commerce, Industry and Energy in 2003.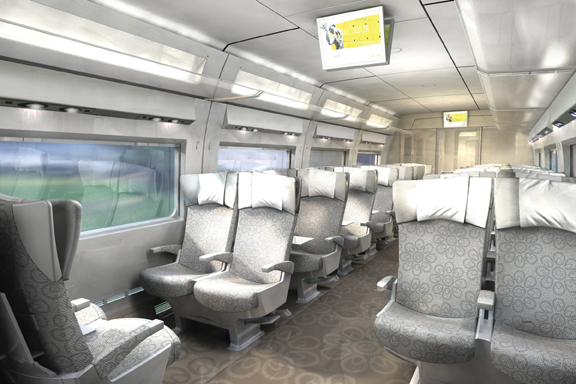 The technology breakthrough is one of the watersheds in the history of the domestic railway industry that bring forth a paradigm shift regarding the nation's intercity transport.
With the Korean high-speed train slated to go into operation for the public in 2009, travel time will be cut by half for corridors between Seoul-Mokpo or Seoul-Yeosu.
KRRI was founded in March 1996 and is financed by the Korean government. The nation's sole railway research body is committed to improving the overall railway systems built upon nationwide rail networks in order to maintain competitiveness in the global market. The expert group serves the purpose in an optimal manner by teaming up with academia, industry and government circles.
KRRI President Choi Sung-kyou said, "We are committed to building a more reliable high speed system based on fundamental technology. While venturing into the international market, our original technology will build the solid infrastructure to eventually, on a national level, substitute imports throughout the overall industries." "We make a significant contribution to the nation's infrastructure with our sustained efforts and determination to break into the world's top five leading nations of railway technology in the foreseeable future,"he said. nw

The interior of KTX-II

Light rail transit rolling stock

A tilting train, developed by Korea.