A Huge Event in Seoul

Chinese business executives, journalists participate in "Feel and Know China"event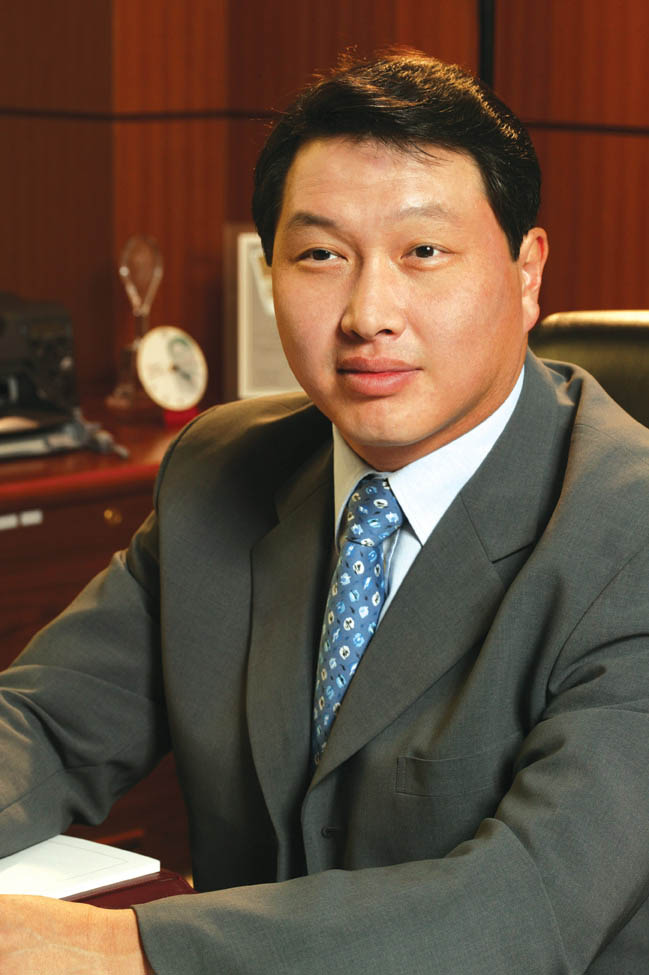 "Feel and Know China,"the largest cultural exchange event so far between Korea and China took place in Seoul September 21-30 organized by both the Chinese State Council Information Office and the Government Information Agency and sponsored by the SK Group.
The event also took place since 1999 in such countries as France, Italy, Brazil and Japan, to broaden the cultural understanding for China, SK Group officials said. The decision to hold the event in Seoul was made during Chinese President Hu Jintao's state visit to Korea last year and has included various cultural side-events including an economic forum, a photo exhibition, a journalistic cultural forum, and art performance, among others, after raising its curtain at Seoul Olympic Park on September 21st. SK Group Chairman Chey Tae-won personally oversaw the preparation of the affair with the opening of the bilateral ties between Korea and China reaching 15 years next year. The Chinese art troupe has totaled some 170 to make the event colorful.


They performed at the National Theater in downtown Seoul. Also on the stage included were performances of the Chinese Central National Music Group, Tibetan Song and Dance Troupe, and Sorim Temple Martial Arts Troupe. The economic forum took place at Walker Hill and attendants included top business executives from Korea, such as Chung Jun-sok, assistant Minister of Commerce, Industry and Energy, Cho Jong-nam vice chairman of SK Telecom, Hur Dong-soo, chairman of GS Caltex Oil, and Oh Young-kook, vice president of Kookmin Bank.
About 300 renowned persons, including many well-known to business executives and journalists, participated in the huge event, which was the first big Chinese event held in Korea since the opening of bilateral diplomatic relations more than a decade ago.
Chinese dignitaries, top business executives and journalists among them, who came to Seoul for the cultural gathering included Cai Wu, Minister of the State Council Information Office, Li Jiashiang, chairman of Air China, Li Jungmao,


vice chairman of China Unicom, Zhang Haichao, vice chairman of SINOPEC. Zhou Zaiqun, vice president of the Bank of China and He Chongyuan, vice president of the People's Daily, among others. SK Group has decided to become the sole sponsor of the event in light of the need to strengthen the friendly relations between the two neighboring countries and to solidify its business operations in China, which is critical part of the group's business set up, through tie-ups with Chinese business companies.
SK Telecom to buy $1bln China Unicom bonds to enter China's CDMA business
SK Telecom agreed on strategic cooperation on overall mobile business and signed a strategic alliance framework agreement with China Unicom(www.chinaunicom.com, CEO Chang Xiaobing), the second-largest mobile operator in China.
With the approval of the board of directors on June 20, SK Telecom will sign the agreement at China Unicom in Beijing on June 21 in the presence of Kim Shin-bae and Chang Xiaobing and senior executives from both companies.


Moreover, SK Telecom has concluded to buy $1 billion worth of CB (Convertible Bond) of China Unicom Limited (CUHK), a listed enterprise of China Unicom in Hong Kong. CUHK owns 100 percent of the shares of China Unicom Corporation Limited (CUCL), a substantial mobile operator in China.
With a three-year expiration period, CB can be converted into stocks after a year from the issued date. If converted, SK Telecom acquires 6.6 percent of the whole shares of CUHK.
In the agreement, SK Telecom and China Unicom consented to cooperate in various fields such as handset sourcing, value-added service and platform developing. To strengthen the partnership, they will run a mutual council and a common organization, provide mutual consulting and market information, and share know-how.
In addition, SK Telecom and China Unicom applied a principle of mutual exclusiveness to the agreement that SK Telecom gets sole and exclusive partnership in China until the end of 2007.


The partnership is significant not only in that it is SK Telecom's first step entering China, the world's biggest market, but also as it represents the success of Korea's leading communications service provider in acquiring prior occupation of the Chinese mobile market which will soon open its doors as a result of WTO.
Compared to direct stock investment, CB investment gives SK Telecom the flexibility to react to Chinese policy environment such as the 3G operator appointment in the Chinese mobile market, not to mention helps minimize risks in the investment. In this manner, China Unicom can be regarded as an important partner to SK Telecom.
Kim Shin-bae, the CEO of SK Telecom, said, "Chinese mobile market has great potential both in quality and quantity. With this partnership, we look forward to making significant development in CDMA business of China Unicom. At the same time, SK Telecom is ready to enter Chinese market."
"The combination of world's largest market and world's finest technology will mark a new era in CDMA market worldwide and will also be a turning point for Chinese CDMA business." "By embodying and speeding up the cooperation of Korean-Chinese telecommunications, this agreement will facilitate both countries to interact in various fields. It will also give us a firm foothold to expand our global business in near future."He expects.
Along with the agreement, Korean affiliations such as competent handset manufacturers, content providers, and solution developers are expected to branch out into the Chinese market. Their entrance will contribute rapid advance to China's telecommunication industry.
SK Telecom has high hopes in the growth potential of the Chinese mobile communications market which is expected to reign in around 600 million new subscribers within the next three years. The neighboring country has also shown great interest in the selection of the 3G mobile operator and the popularity of new value-added services. With these current trends, SK Telecom anticipates the strategic alignment will bring a positive economical effect to the domestic IT market.
As of December 2005, China has the biggest mobile market in the world with a 30.3 percent subscription rate, meaning the country has 393 million mobile phone users. (Including PHS subscribers, the subscription rate scores 36.3 percent, in other words 480 million subscribers.) The subscriber growth rate was recorded to be 42% in 2002, and 30% in 2003.
China Unicom is the second-largest mobile operator in China with 130 million subscribers. The company started CDMA service in 2002 with CDMA subscribers exceeding 34 million as of April 2006. The company's CDMA business went into the black in the third quarter of 2005.
Thus, the combination of SK Telecom's technology and killer contents and China Unicom's large subscriber base is expected to create great synergy.
SK Telecom and China Unicom have been partners since 2001 under a contract of global roaming service. In 2004, they established a joint venture called UNISK, China's first value-added service provider to offer wireless internet service. nw
SK Group Chairman Chey Tae-won

Cai Wu, minister of the State Council Information Office
Zhang Haichao, vice chairman of SINOPEC
He Chongyuan, vice president of the People's Daily
Zhou Zaiqun, vice president of the Bank of China