LG Gears Up for
Next-Generation DVD Market

Launches Bluoray compatible full HD desktop PCs and Blu-ray super-multi DVD writer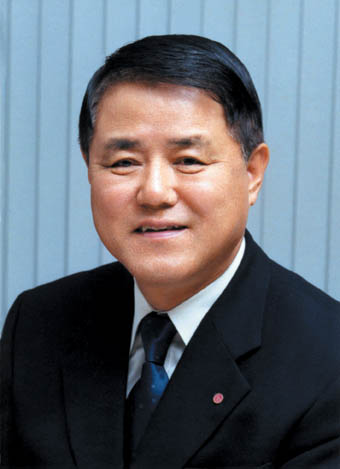 LG Electronics (LG), a global leader and technology innovator in consumer electronics and mobile communications, has launched Blu-ray compatible Full HD desktop PCs and a Blu-ray super-multi DVD writer. The company also plans to release a Blu-ray DVD player and a Blu-ray disc by the end of the year, aiming the Audio/ Video and storage market.
LG will introduce consumers to these next generation DVDs at its Blu-ray Experience Zones, where it will screen Hollywood movies using Full HD LCD TVs and Blu-ray discs at 100 stores across Korea.
Last month, LG Electronics became the first company in the industry to offer Full HD LCD TVs in a full range of sizes including 32, 37, 42 and 55 inches. These TVs meet the rising demand for high resolution home theatre options.
On August 4, LG Electronics introduced a Blu-ray Disc player during its Full HD TV Road Show.
Dr. H. G. Lee, President and CTO of LG Electronics, said,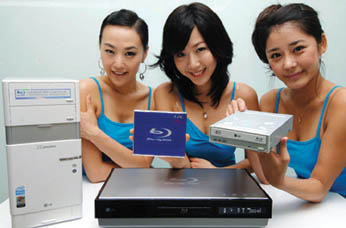 "We will become leaders in next generation DVD technology by developing new audio visual and storage products based on the Blu-ray format."
LG Electronics is on the board of the Blu-ray Disc Association (BDA), working to further develop Blu-ray technology and promote it as the next standard for digital video.
LG released the following details about its recently launched super-multi DVD writer and desktop PCs.
Super Multi Blue DVD Writer
LG's Blu-ray RW, the Super Multi Blue (GBW-H10N), can store up to 25 GB of data on a single disc.
The Super Multi Blue can write to Blu-ray Recordable Discs at 4x, which is the world's first, and Blu-ray Rewritable Discs at 2x. It is compatible with Blu-ray discs of all sizes and is also backward compatible with standard CDs and DVDs.
LG will initially sell the Super Multi Blue in Korea and major European markets including Germany and France.
LG Electronics led world market in the light storage for eight years, and plans to strengthen its brand power in the next generation DVD market with this new technology.
Desktop PC(X600) Series
LG Electronics'XPION X600 series plays Full HD video and exciting 3D games coupling LG Electronics'Super Multi Blue drive and nVIDIA's top graphic card the GeForce 7900GT 256MB.
With these computers customers can enjoy their own HD content created using an HD digital camcorder or watch Blu-ray Discs released by major studios. The XPION X600 serious uses the first graphics chipset incorporating High-Bandwidth Digital Content Protection (HDCP), the standard for protecting copyrighted content.
This series of computer is well-outfitted with remarkable features including Intel's dual core Pentium D945 3.4GHz processor, a 320GB hard disk and 1GB of DDR2 memory.
LG also included a 14-in-1 flash memory multi-card reader, compatible with 14 types of memory cards, making it even easier to take advantage of these computers'multimedia features. nw

LG Electronics Vice Chairman S.S. Kim
Models show off a Blu-ray DVD player released by LG Electronics.