WP Focuses on
Ethical Management

Introduces the "Ethical Helpline"and a reward system for reporting malpractices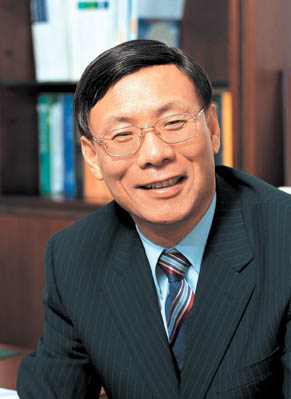 Korea Western Power Co. (WP) has put into a high gear its efforts to raise consciousness toward integrity and translate ethical management into action.
WP introduced the "Ethical Helpline,"designed to raise consciousness toward integrity and facilitate the implementation of ethical practices, and a reward system on reporting any kickbacks on their own, effective on September 1.
The measures are part of WP's bid to not only preempt unethical practices, but also encourage WP staff members to raise their consciousness toward integrity and translate their cause into action.
The Ethical Helpline is designed to provide consulting on ethical dilemmas and report violations of its ethical code of conduct. It is based on the system of an outside ethical management institution, which has strengthened confidentiality of informers. The Ethical Helpline offers "Help Q&A"that handles consulting services on ethical issues.
Under the reward system, any one who report for their receiving money on a voluntary basis will be a reward ranging from 30,000 won to up to 1 million won per case.
KEEPS INNOVATIVE. Kim Jong-shin, WP president-CEO, urged his executives and staff members to concentrate on business innovations.
In his New Year's message, CEO Kim said, "Since its inception, WP has conducted management innovation activities. In particular, WP has combined all management innovation activities into the Six Sigma innovation system while expanding the innovation infrastructure."Starting from this year, he said, WP plans to reap outcomes of innovation efforts and share them evenly to the company and employees by making the most of these virtuous cycle regimes.
CEO Kim also said, "WP will focus on securing global competitiveness under the theme of choice and concentration."
WP has been rated high in external assessments as the company obtained the Innovation Phase V certificate for public companies, became the first power company to grab the national quality grand prize and other awards and was given excellent marks in management assessment of power companies for the fourth straight year.
CEO Kim urged his executives and staff members to strive to realize the Y-Project WP has initiated with the goal of making WP one of the most favored corporations among college students and further becoming the World Best Genco (power company).
Western Power operates five power plant complexes with a power generation capacity of 7.28 million kW, which is equivalent of 12.1 percent of Korea's total power generation capacity. WP has undertaken projects to build a sixth one and expand the existing Taean Thermal Power Plant Complex. The plant complexes now in operation are Taean Thermal Power Plant (6x500MW, bituminous coal-fueled), Pyeongtaek Thermal Power Plant (4x350MW, Bunker C-oil-fueled; 4x80MW GT and 1x160MW St, LNG-fueled), Seoincheon Combined Cycle Power Plant (8x150MW GT and 8x75MW ST, LNG-fueled) and Samrangjin Pumped Storage Power Plant (2x300MW).
Cheongsong Pumped Storage Plant with a capacity of 2x300MW is under construction in Pacheon-myeon, Cheongsong-gun, and North Gyeongsang Province by 2006 at a cost of 397.4 billion won. The two-unit pumped storage power plant complex will be remote-controlled by the existing Samrangjin Pumped Storage Power Plant. The construction of the Cheongsong plant would result in a reduction in construction investment costs and operation manpower, which could save 140 billion won during the life span of the plant.
Taean Thermal Power Plants Units 7 and 8 are to be completed by 2008 at a cost of 1.089 trillion won. The planned units will be furnished with upgraded boiler systems capable of raising up to 50 percent the ratio of using low-priced coals other than anthracite coal or bituminous coal, thus helping secure a stably supply of energy sources.
Kim Jong-shin, president-CEO of Korea Western Power Co. (WP)
Korea Midland Power Co. President Chung Jang-sup carries a document on an MOU on innovation consulting and mutual cooperation with the Korea Productivity Center.