As Hot As It Gets

IBK's H1 net profit up 22.5 pct helped by 33.2 pct jump in non-interest earnings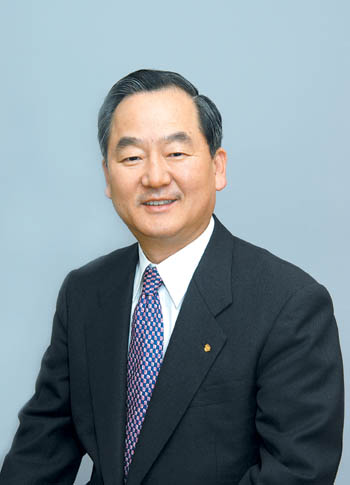 The Industrial Bank of Korea for the first time saw its total assets exceed the 100 trillion won level in the H1 this year at 100.6 trillion won since its establishment 45 years ago.
The bank feels the record is significant in light of the fact that it was achieved through its own growth, not through mergers and acquisitions. The IBK? H1 net profit amounted to 517.6 billion won, up a whopping 22.5 percent from the same period last year on an 8.5 percent increase in the interest earnings, and a 33.2 percent jump in the non-interest sector earnings.
The loan loss provision decreased 15.4 percent due to reductions in bad loans. The bank? ROA recorded 1.15 percent, ROE 20.78 percent and BIS ratio 11.13 percent (estimated) in the H1 period.
Operating profit rose 30.7 percent in Q2 compared to the previous quarter, due to steady increases in its basic business sectors, not in one-time profit in non-operation sectors.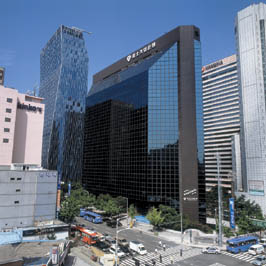 The net interest margin dropped a little to 2.68 percent at the end of Q2 from 2.97 percent at the end of Q1, showing signs of stabilization with the reduction margin cut to 0.05 percent in the Q2. The bank said the intense competition among banks cut interest margins, but non-interest earnings increased with reductions in the loan loss provision due to cuts in the number of bad loans and general overhead expenses. As a result, the ROE jumped 2.99 percent from the end of last year to 20.78 percent. The bank expects competition to be eased in the H2 with increases in the NIM following the growth in the low-interest deposits.
Outstanding loans as of the end of June totaled 55.893 trillion won, up 13.5 percent from the end of last year, with the bank? share of loans provided to SMEs rising to 19.3 percent during the H1 from 18.5 percent at the end of last year. The bank said the capability to screen loans and risk management achieved during the tough competition as a leading bank allowed the record to be set.


Increases in loans provided to sound business firms improved the non-performing asset ratio to 0.83 percent, down 0.45 percent from the previous quarter. Delinquent interest payments on corporate loans recorded 0.69 percent and that for household loans to 0.28 percent, the lowest in the bank? history.
The bank? long-term vision is to become the 4th largest bank in Korea with total assets of 120 trillion won and 1.2 percent ROA and one of the 100 leading financial organizations in the world by 2007. Its Vision 2010 spells out the bank? target to become the third largest bank in the country with assets over 220 trillion won and 1.5 percent ROA and one of the 50 leading financial groups in the world.
IBK? six largest growth tasks include strengthening the credit analysis system for personal loans; rebuilding its branch networks to increase loans provided to core customers; early completion of the system to respond to the Bazel II; building a system to diversify its business areas; strengthening the capacity to pre-select corporate loans customers; boosting productivity of bank headquarters and operation branches.
The bank? four largest tasks are to strengthen its capabilities include the management of its core personnel; building an integrated CRM; doubling the capacity to implement its strategies; and developing organizational culture.
In order to achieve all of these tasks, the bank has set up goals. It will strengthen its personal banking sector to build balanced basic assets; the bank will expand its branch network into busy town sections for stable deposits; securing capital large enough to cope with the financial environment changes; securing profit bases through selective diversification of business; and building the most proper risk management system through rebuilding of portfolio based on customer groups. nw

President Kang Kwon-sok of the Industrial Bank of Korea