Seoul Food 2006
to Attract 700 Exhibitors
Emerging as Asia's top five food exhibition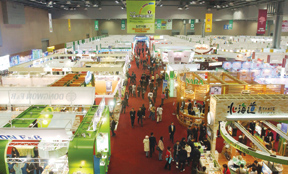 About 700 companies from 32 countries, including Korea, are expected to participate in Seoul Food 2006 that will kick off March 21 for a four-day run at the KINTEX.
The nation's largest food exhibition will be jointly organized by KOTRA and Korea Food Industry Association under the catchphrase "Fine Food, Fine Future."Seoul Food 2006 will be the 24th exhibition since its inception in 1983.
Some 500 Korean and 200 foreign exhibitors from 31 countries will display their products in such categories as foods, food addictives, alcoholic beverages, soft drinks, food processing devices, food packing equipment and materials, kitchen utensils and hotel tools as well as food-related services with an exhibition space of 25,000 sq. meters. The participating countries include the United States, Canada, Australia, New Zealand, Spain, France, Italy, Denmark, Mexico, Colombia, Russia, India, Japan, China, Taiwan, Sri Lanka and Malaysia.


eoul Food 2006 is expected to emerge as the top five food exhibition in Asia following FHA of Singapore, Foodex of Japan, HOFEX of Hong K0ong and FOOD TAPEI of Taiwan as the number of exhibitors participating in Seoul Food 2006 is likely to surge 34 percent to 700 and the exhibition size rises 30 percent to 1,200 booths.
Seoul Food 2006, the sole UFI-certified food exhibition in Korea, will feature the latest Korean and foreign products, technology development trends, and export consultations for prospective buyers. The exhibition will help SMEs secure distribution networks, and spectators will be given a chance to get a glimpse into the food industry developments. About 2,000 foreign buyers, attracted by KOTRA's overseas branches, will meet with some 50,000 people in the local food industry to hold negotiations. Organizations expected one-on-one meetings with foreign buyers to bring about export contracts worth $200 million..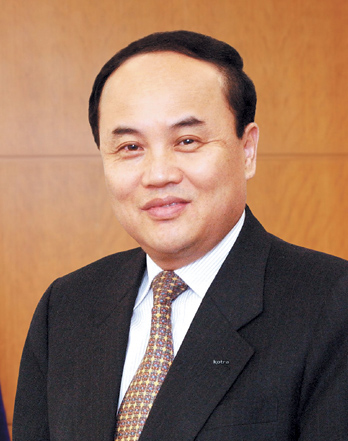 The Business Day sessions have been set for March 21 and March 22 to facilitate negotiations between foreign buyers and participating exhibitors in a bid to raise its profile as a specialized exhibition.
Exhibitors who want to publicize their products will be given a separate space to help them hold product marketing and explanation sessions.
Co-location of Seoul Food 2006 and KOREA PACK, Korea's largest packaging equipment and materials exhibition is expected to have synergy effects between food and packaging industries.
The Korean exhibitions include Dongwon F&B. CJ, Sampio Food Co., HanNaeng, Rinnai Korea, Rational Korea, Hankook Fugee, Nantsune Korea, Ohjin, SHINPOONG ENG. Ltd.
Seoul Food 2005 attracted 560 exhibitors from 29 countries last year, showing an increase of 51 companies compared to 2004. The 2005 exhibition held a total of 15,261 negotiations and chalked up contracts worth $124.6 million.
KIMCHI-MAKING ¡ª In cooperation with the Ministry of Culture and Tourism, the Institute of Traditional Korean Food will hold a special exhibition, titled "Amazing Food, Kimchi,"during Seoul Food 2006.
The special exhibition will highlight kimchi's encounter with world foods and kimchi globalization, "fusion"kimchi made with Western vegetables, world-class health food, excellent fermentation of kimchi and kimchi-making folklores. The exhibition is expected to serve as an opportunity for foreign buyers with purchasing power to experience traditional Korean culture of kimchi-making and promote marketing of Korea's tourism resources. nw

A view of Seoul Food 2006. (below) Foreigners experience kimchi-making at a special exhibition, titled "Amazing Food, Kimchi,"during Seoul Food 2006.

KOTRA President Hong Ki-hwa