KPRA Introduces PR Practitioner
Accreditation System
Selects its PR Practitioner of the Year and other awards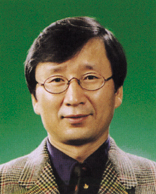 Korea Public Relations Association (KPRA) introduced the Korean Accredited in Public Relations (KAPR) accreditation system designed to cultivate PR professionals.
Seventy-one KAPR practitioners have become the first group to be accredited under the KAPR accreditation system, KPRA Chairman Lee Soon-dong said in his speech during the 2005 PR Practitioners Day and prize presenting ceremony for PR Awards held at the Seoul Plaza Hotel on December 12.
KPRA Chairman Lee said, "I am sure that the KAPR accreditation system, introduced after 10 years of research will likely contribute to the development of the PR community by gaining momentum in specializing PR practitioners and improving their social standing and reliability."Other projects KPRA have undertaken during this year are the launching of the First College PR Strategy Contest designed to foster PR professional hopefuls and the prominent PR professors essay contest, he said. Forty-eight teams competed in the College PR Strategy Contest, and the competition will contribute to developing PR professionals, Lee said. The PR professors essay contest will establish a platform for promoting collaboration between industry, academy and research institute circles, he added.
KPRA picked Kim Kwang-tae, managing director at Samsung Electronics as the PR Practitioner of the Year. Kim has been with the same field of publicizing the electronics and IT sectors of Samsung Electronics for 20 years since 1985. He began his career with the Samsung Group in 1978. He was credited with having been engaged in public relations activities for the electronics and IT sectors with a touch of a feeling, not stiffness and formality. He was praised for having built a global publicity infrastructure between the headquarters and overseas operations in accordance with globalization.
The KPRA PR Grand Award went to SK Group, which has sponsored the Chinese version of Student Scholarship Quiz TV Contest and Korean-Chinese youth camp.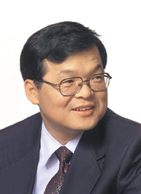 The quiz contest program has been aired through Beijing TV network since January 1, 2001.
Kwon Oh-yong, senior vice president for public communications at SK's Corporate Culture Office, commented, "six years have passed after the program was launched, and the program has been recognized as the show that Chinese youths want to appear on."The Korean-Chinese youth camp has also evolved into cultural exchange programs between the youths of the two countries, he said, adding that SK will make every effort not only to make the quiz program a source of hope for the future to the Chinese youth, but also to raise the image of Corporate Korea and Korea as another axis of Hallyu, or Korean Wave.
The Image PR Gold Award and the Government PR Excellence Award went to LG Chem? corporate campaign series and the Planning and Budget Ministry's PR BTL (Build Transfer Lease), respectively.
LG Chem's corporate PR campaign series, launched in 2001 shortly after its division, focused on delivering the company's vision "Future for you."The 2002 "Day-long"series under the concept ?G Chem, Part of Daily Life"was conveyed as a simple message even those who watched the ad first. The 2003 PR campaign, titled "Day-long II"was an extension of the 2002 PR ad series. The 2004 series "Have No Idea"stressed the fact that people do not know chemistry well and the message that LG Chem is always with the life. LG Chem's corporate PR campaign series make people feel more familiar and useful about the company by associating such consumers'dreams as success, love and children's dream with the existence of LG Chem in a natural and quiet manner.
MPB's PR advertising, titled "Paradigm Shift ¡ª Columbus's Egg,"shows off a remarked policy change introducing funds from the private sector and management techniques rather than the government-oriented budget operation.
The Risk Management PR Excellence Award went to Woori bank's PR advertisement on the risk management manual on the opening of WINS (Woori IT New System), an advanced computing system for building up the banks's state-of-the-art information infrastructure. The ad aimed at projecting the bank's image as a responsible institution to perform its duties by proactively publicizing possible emergencies like the development of problems that could be caused by the unprecedented system change, said Park In-chul, chief of Woori Bank's Public Relations Office. nw

Kim Kwang-tae, managing director at Samsung Electronics

Kwon Oh-yong, senior vice president for public communications at SK's Corporate Culture Office