SeAH,
Steel Pipe Leader
President Lee wins the Order of Industrial Service, Bronze Tower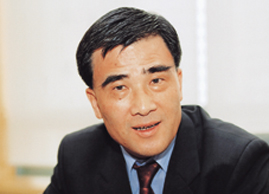 Established as Busan Steel Pipe in 1960, SeAH Steel Corp. has been playing an important role in the development of the Korean economy as a leader in the steel pipe industry, a mainstay of national infrastructure. Since its inception, SeAH Steel has evolved into a corporation with 876.8 billion won in 2004 sales and a staff of 899 members.
SeAH Steel has supported cultural organizations like the National Opera Company of Korea while it has set up scholarships and sponsored SeAH Steel Cup Women's Challenger Tennis Championships to promote the development of the Korean sports industry.
Lee Jong-young, president of SeAH Steel Corp., was awarded with the Order of Industrial Service, Bronze Tower in recognition of his contribution to posting exports worth $218,870,000, an 80 percent increase from a year earlier during the Trade Day anniversary.
President Lee is credited with having played a leading role in achieving a record high of sales in its corporate history. The company aims to achieve a sales target of 1.04 billion won during this year beyond the 1 trillion won mark for the first time since its establishment. All staff members have exerted themselves to accomplish this year's target, and they have joined diverse innovation drives, including changes in job classifications.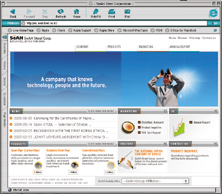 Lee has been with the production of steel pipes and welding rods for more than 30 years after his entry into the company in 1972. He was promoted to SeAH Steel president in 2003.
SeAH Steel has witnessed its exports being on a constant rise. It posted $167.04 million worth of exports in 2003, $187.66 million in 2004 and $162.11 million in the first seven months of this year. Exports are projected to grow to $250 million during the whole of 2005. By item, SeAH Steel exported carbon pipes worth $141.37 million, accounting for 84 percent of its total overseas shipments, followed by stainless pipes worth $13.4 million (8 percent). By destination, $78.49 million exports or 48 percent went to the United States, and Japan came next with $15.8 million (10 percent). A relatively higher portion of exports through its incorporated entities in foreign countries has contributed to a higher rate of foreign currency earnings and a boost in exports.
Thanks to its continuous R&D activities, SeAH Steel has obtained 17 intellectual properties, including 15 patents related to its mainstay product steel pipes and welding-related manufacturing technologies. Three more patents are submitted for approval. SeAH Steel became the first Korean company to be certified with ISO 9001 quality management system and ISO 1400 environmental certification system in 1997.
As part of its efforts to explore foreign markets, the company established Pusan Pipe America Inc., a local incorporated firm in the United States, in 1978 and its stockpile marketing company, State Pipe & Supply in 1990, respectively. It set up SeAh JAPAN Co., a locally incorporated firm in Japan. In a bid to cope with trade barriers that go higher and preoccupy such emerging markets as Southeast Asia and China, SeAH established VINA PIPE, a manufacturing plant in Hanoi, Vietnam, in 1993 and Sigong Steel Pipe, another factory in 1996. The company opened a representative office in Beijing in 1995 to collect information on the Chinese steel industry and support export activities. nw
Lee Jong-young, president of SeAH Steel Corp.