World First Silver Nano Pipe Developer

Aikang opened an era of aseptic pipe thanks to diligent R&D and technical renovation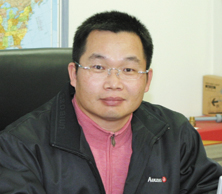 Aikang Co., Ltd., Korea's leading pipe manufacturer occupying 80 percent of domestic market is now pioneering the global market of environmentally friendly piping materials. Aikang which had succeeded in developing nano silver pipe after 1 year of research in its in-house institute for the first time in the world launched this epoch-making pipe last March. The company is building another manufacturing plant that is expected to boast its production capacity from 70 billion won to 200 billion won in 2008. Its global market share is also estimated to jump to 25 percent from current 17, enabling the accomplishment of its export goal of $ 20 million.
Nano silver pipe is using a 'nano silver'technology that indicates the most sophisticated macromolecule technology that maximizes antifungal and sterilization functions through the ultra corpuscle-sized silver and is now increasingly applied to many consumer products these days. KATRI (Korea Apparel Testing and Researching Institute), the most authoritative researching institute in Korea, conducted a antifungal test on Aikang's nano silver pipe applying the JIS Z 2801-2000 method, the result of which showed its meaningful efficiency in antifungal function as well as the germ-killing ability for tap water. Not only tap piping, the application range of Aikang's nano silver pipe is boundless from domestic piping to machinery or industrial facilities, which tell that infinite value-added, could be created through this technology.
No wonder this evolution of pipe was made possible by Aikang. Established 15 years ago, Aikang (former Acorn Korea) has committed itself to development and production of piping materials, having kept rewriting the history of Korea's piping materials manufacturing. Aikang's pipes have enjoyed insurmountable reputation so much so that they have served as a kind of industrial standard in Korea.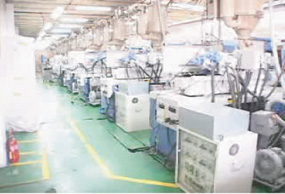 "There is not a single person in Korea who does not use pipes made by Aikang at least once a day"said Yang Chan-mo, Aikang's CEO, who was one of the foundation members. Aikang's pipes are seamless and highly corrosion-resisting, and have been famous for cleanness, durability, flexibility, lightness and solidity. Also, they have been used as water supply and drainage pipe, self-proving their nontoxicness. Not only the products, the Aikang's installing system is also different from the ones of other pipe manufacturers. Installing companies who use Aikang's pipes can start their job only after they receive special training from Aikang, after which a certificate is issued. This is a part of Aikang's policies for zero-defect and customer satisfaction to guarantee the quality and trust for Aikang's products.
Asan City-based pipe developer & manufacturer has two manufacturing plants and one office in Yangjae-dong, Seoul, and around 100 employees are producing water supplying,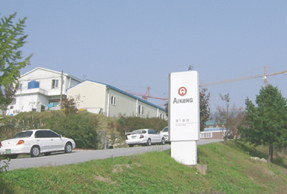 water heating and heating pipe and other piping materials such as underfloor heating manifold, couplings, tap plates and hydroelectric devices. As for household drinking water piping, Aikang takes up 80 percent of the domestic market and it chalked up 45 billion won in sales last year.
But, Korea is too small for this ambitious CEO and his staffs. Yang said, "Due to the current slack in the domestic construction industry, Korean market for piping materials has shrunken by approximately 80 percent. If you don't explore the new market outside, you won't be able to guarantee sustainable growth any more."Aikang products have already acquired certifications in many countries including the United States, Australia, England, Canada, Japan, etc., and are exported to overseas markets like Southeast Asian countries, South America and Europe being widely used as piping materials for thermal water. Especially in China and Russian market recently, Aikang's products were successful in building trust and positive recognition, enabling optimistic outlook on the realization of Aikang's goal to be a global leader.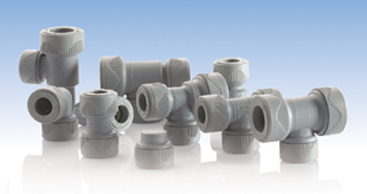 The nano silver project is also a part of Aikang's aggressive global marketing strategies.
"Unlike in the Western Europe countries and the United States where the piping material industry and market are highly developed and efficient, the structure of the Korean piping material industry is very poor and inefficient. Most of the companies are merely copying other companies'products rather than developing creative products of their own. But, Aikang is planning to excel the world best piping manufacturing companies in terms of business mind, and emerge as a one who fully satisfies the needs of customer."Yang added.
However, it is not that Aikang's 15 years of history has been successful all the time. Aikang, who had been steadily growing on the basis of long-accumulated know-how and cutting-edge technologies, was swindled and dishonored for the nonpayment of 70 billion won in 2003. All of the 100 staffs had to face the crisis and the only choice they had was to leave the company when all the management had resigned not knowing how to cope with that crisis. Yang was the only on who remained with employees and decided to normalize the company.
Yang confessed that at first, he didn? dare to be involved in this situation, where the debt was enormous and the creditors planned to liquidate the company judging that there is no hope for revival of the company. It was employees who cheered him up saying that they would work without taking salary until the company was normalized.
Yang, who was the sales director at that time, started negotiation with the creditors. The first and most urgent task was to make the creditors trust him. It was not easy as he was just a director not one of the persons who were responsible for this situation, and the creditors were quite negative and doubtful of his ability. First, he delivered strong and determined will of the employees to the creditors and, in order to prove his ability to raise the fund required for company operation, he started to phone his friends and acquaintances to ask online remit of loans for operating capital.
"In front of the creditors sitting in my office, I showed them the account where 500 million, 1 million and 1 billion won, etc. had been remitted to. Finally, they began to treat me as their counter-negotiator."Yang recollected.
Though he had managed to avoid bankruptcy, he still needed more funds to purchase material to resume plant operation. He borrowed 2.5 billion won from his acquaintances and 5 billion more from business partners and agencies that he had been on good terms with, to normalize the operation of the company.
"From the dishonor to normalization, all of the about 100 employees, except for only one, didn? left the company and strived hard for the revival of it."he said. Yang could pay back salaries to his staffs exactly after two month from the crisis. And, the company which listed their stocks in 1993, could be finally normalized after 1 year of struggle since the petition for composition in April 2004.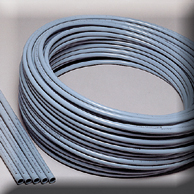 From this precious and worthy experience, Yang has cultivated a management philosophy that human resources are the most important asset of a company. He is highly appreciating employees'cooperation and loyalty. Also he said he wanted to be a respectable business man, not a mere wealthy one. He is trying to realize open and aboveboard management, and implant a perception to employees that the company belongs to themselves. While intending to create more efficient working environment and enhance the welfare of the employees by giving them 10 percent of the company profit as dividend. Employees of Aikang also acknowledge Yang's effort and contribution to the normalization from dishonor appraising his excellent resolution and executive ability. Not only the staffs inside, also the partners and clients respect and firmly trust CEO Yang.
Aikang is preparing re-listing its stock in December 2005. The company, which has overcome past difficulties, is now trying to take a fresh leap toward a global leader with its nano silver pipe technology. Yang noted that the company requires governmental support to their test on the application to water tank to find out the methods to prevent the second infection. nw

Aikang? CEO Yang Chan-mo

Inside of manufacturing facility

Aikang? Plant 1 (Asan City, South Chungcheongnam Province)

Coupling

PE-TR Pipe