Kookmin Bank's Strong
Performance
Bank boosts net profit over 220 pct in Jan.-Sept. period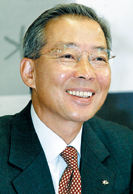 Kookmin Bank will launch the improved management structure on the occasion of the first anniversary year of the second period of its merger from Nov.1, the bank announced recently. The bank has been working on the improvement of its governance structure since May through its board of directors and its plan was officially adopted at the board meeting on Oct. 28.
Key elements of the improved governance structure include strengthened independence of the board of directors, strengthening the role of the board and reestablishment of the succession plan between management and directors. Most of all, it was decided that the evaluation remuneration committee and the committee for recommendation for outside directors will be manned by outside directors only. The secretary office of the board of directors will also be set up to support the board of directors, which will be entrusted with additional responsibility of holding discussions on the bank's long term management strategies and support decision making by management.
In consideration of importance and serious nature of the board's functions, those cases requiring professional judgment will be up to the committee to call for a deep study by a special committee. Workshops and seminars will be convened by management and the board for serious handling of those matters including mid-and long-term strategies. The regular board? meetings held to receive annual reports of the bank will require the presence of vice president of the bank and members of the board at the same time. It was also decided that the board will let shareholders know about its activities on regular basis and inform the management what they heard from shareholders. At the same time, chairman of the board will participate in investment relations activities and intensify the bank's public relations activities, which is aimed at boosting the share price of its stock. The bank reestablished the succession plan between top manager and directors.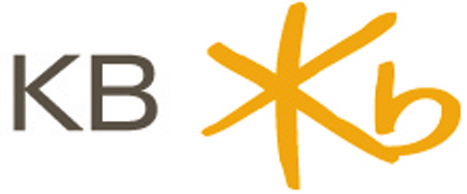 The plan allows the evaluation remuneration committee made of outside directors will find talented personnel and manage the talented personnel pool through which uncertainties will be eliminated and maintain the continuity of mid-to-long term strategies. The bank was named as the most excellent enterprise by the Korea Corporate Governance Support Center for 2004. The bank also was given "strong"evaluation result by Standard & Poor's governance structure analysis.
The bank announced on Oct. 11 that it will raise its deposit interest rates from Oct. 13 as the Bank of Korea, the central bank's increase in its benchmark interest rates. MMDA will rise 0.2 percent for both individual and corporate depositors to make interest rates on individual deposits will rise to 2.9 percent per year and those for corporations to 2.8 percent per year. Time deposit interest rates were raised depending on deposit periods ranging from 0.10 to 0.45 percent per year; those for one year have been hiked from 0.15 percent to 0.2 percent; those for a month have been increased to 3 percent from 2.85 percent; those for three months were raised to 3.3 percent from 3.1 percent; those for six months were increased to 3.4 percent from 3.2 percent. For those over one year were escalated to 3.7 percent from 3.45 percent; For those over two years to 3.9 percent per year; for those over three years to 4.1 percent per year from 3.7 percent.
In the meantime, the bank announced that its third quarter net profit came to 923.9 billion won, bringing net profit for nine months in the year to 1.8 trillion won. The third quarter net profit jumped 68.1 percent compared to the second quarter and net profit during the first nine months in the year increased 222.2 percent from the same period last year. Interest income in the third quarter jumped 5 percent from the preceding quarter due to increased net interest margin. The bank's coverage ratio for loss provisions recorded 103.5 percent as of the end of September securing trust from investors for the soundness of its assets. The bank's ROA recorded 1.34 percent and the BIS ratio 12.65 percent with non-performing asset ratio registering 1.98 percent, down 0.54 percent from the preceding quarter. nw

Kookmin Bank President & CEO Kang Jeong-won