APEC : What's on the Agenda?

APEC leaders brace for summit on various issues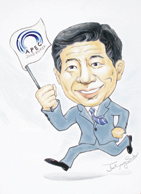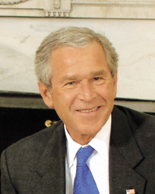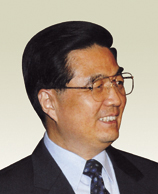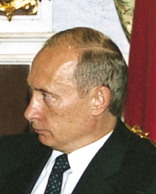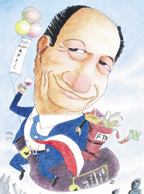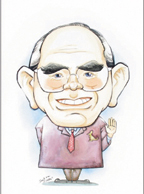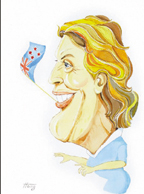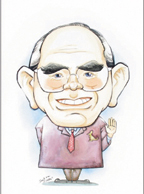 The Asia-Pacific Economic Cooperation (APEC) conference is expected to draw growing attention from around the world as it will attract heads of state from 21 member countries and territories including U.S. President George W. Bush.
Officials and relevant figures have been gearing up efforts to prepare for the APEC summit which got off to an official start Nov. 11.
Senior officials from APEC member nations engaged in in-depth discussion over how to determine the final agenda for their leaders'summit.
To be discussed during the summit will be global free trade, avian influenza, standoff over North Korea's nuclear weapons program, oil prices and terrorism, according to officials.
On the first day of the summit, 21 Pacific Rim leaders will tackle the stalemate in global trade talks and discuss the matters of trade liberalization, economic cooperation and wealth disparity in the region.
Although it was originally launched as a mechanism for trade liberalization, APEC has in recent years moved to also deal with regional security issues.
The slogan, " The safe and transparent Asia-Pacific region" will represent the agenda for the last day of the summit, where the leaders will discuss how to jointly combat terrorism, avian influenza, natural disasters, energy security and corruption.
They are also scheduled to adopt a joint statement entitled the "Busan Declaration," a special statement on the Doha Development Agenda (DDA) and the "Busan Roadmap"to trade liberalization in the region.
It is the first time that South Korea has hosted the annual APEC summit, which was first held in 1993, four years after APEC was established by ministers from 12 Pacific Rim countries at a meeting in Canberra, Australia. South Korea hosted the third APEC ministerial meeting in 1991.
In addition to military sharpshooters and naval craft, about 30,000 police have been deployed in the port city to provide security for the APEC forum, while another 20,000 police have been mobilized to guard subway stations, train stations and important buildings across the country.
Visiting leaders also plan to hold bilateral meetings on the sidelines of the APEC forum.
U.S. President George W. Bush, Chinese President Hu Jintao, Russian President Vladimir Putin and other leaders have also been preparing to set up one-on-one meetings with other APEC leaders in South Korea or in other countries.
South Korean President Roh Moo-hyun will hold bilateral summits with at least 10 leaders. The North Korean nuclear issue will likely be high on the agenda, as the latest round of six-party talks ended with no word of progress or a firm date to meet again.
On Nov. 17, President Roh will hold a four-hour meeting with Bush in Gyeongju, north of Busan, to formulate a joint strategy to resolve the nuclear issue in a peaceful manner, according to his aides.
Bush is to arrive here from Kyoto, Japan, and is to depart for Beijing and Mongolia after the APEC summit. It will be the first time Bush has visited South Korea since President Roh's inauguration in early 2003, in which period the South Korean president has visited Washington twice.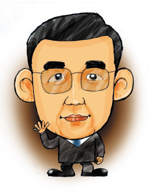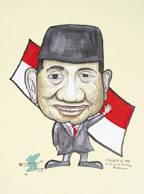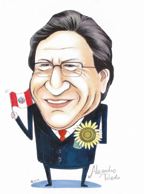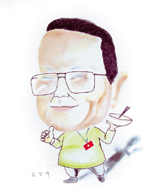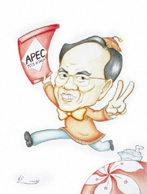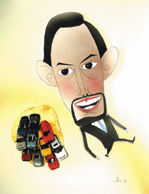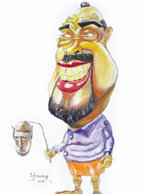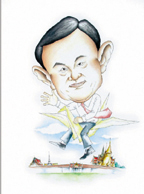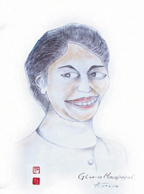 president Roh will also have one-on-one meetings with his Chinese counterpart and Putin on Nov. 16 and Nov. 19, respectively, both from countries with friendly ties with North Korea.
President Roh's summit with Hu will take place in Seoul, where the Chinese president is also to meet with Prime Minister Lee Hae-chan on Nov. 17 and deliver a speech before the National Assembly.
President Roh and Hu are expected to discuss ways to expand bilateral trade and investment and increase personnel exchanges between their respective militaries, political parties and governments.
Hu's recent visit to Pyongyang and proposed reform of the United Nations Security Council are also likely to be discussed.
Hu visited Pyongyang in late October to meet with North Korean leader Kim Jong-il. During the meeting, they signed an agreement on economic and technological cooperation and Kim pledged to return to another round of the international nuclear disarmament talks.
Putin will arrive in South Korea on Nov. 18 and will have a bilateral summit with President Roh the following day to discuss ways to peacefully resolve the North Korean nuclear issue and establish peace and prosperity in Northeast Asia.
Putin will fly to Tokyo soon after the end of the APEC summit on Nov. 19 for a bilateral summit with Japanese Prime Minister Junichiro Koizumi.
President Roh will also have a one-on-one meeting with Koizumi on Nov. 18 on the sidelines of the APEC forum, despite a diplomatic row over the latter's recent visit to Yasukuni Shrine.
Koizumi provoked South Korea and other countries in the region in October with his fifth visit as prime minister to the controversial Yasukuni Shrine, which honors war dead including convicted war criminals executed by the Allies after World War II.
APEC member countries account for 2.8 billion of the world's total population, about 56 percent of the world's gross domestic product and 46 percent of global trade.
The APEC members are South Korea, Australia, Brunei, Canada, Chile, China, Hong Kong, Indonesia, Japan, Malaysia, Mexico, New Zealand, Papua New Guinea, Peru, the Philippines, Russia, Singapore, Taiwan, Thailand, the United States and Vietnam. n w