Pakistani Prime Minister's Visit
Emhances Ties between
Pakistan and Korea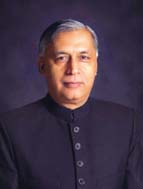 Following is the written interview with Imtiaz Ahmad, charge d?ffairs of the Pakistani Embassy concerning Pakistani Prime Minister Shaukat Aziz? state visit to Korea -Ed.
Question: What is the purpose of Pakistani Prime Minister Shaukat Aziz's Visit to Korea?
Answer: Prime Minister Shaukat Aziz is paying an official visit to the Republic of Korea at the invitation of Lee Hae-chan, Prime minister of Korea Sept. 28-30. Prime Minister? visit to Korea will provide major impetus to the further development of friendly relations and the strengthening of cooperation between Pakistan and Korea in political, economic, commercial, scientific, technical and cultural fields.
Q: Could you tell me approximate schedule and agenda of his visit? Which companies is he going to visit?
A: During his visit Prime Minister Shaukat Aziz would pay a courtesy call on President Roh Moo-hyun and hold official talks with Prime Minister Lee Hae-chan, who would also host an official banquet. The Prime Minister would address at the Institute of Foreign Affairs and National Security. He would meet the Korean businessmen and the four major economic organizations (Federation of Korean Industries, Korea Chamber of Commerce and Industries, Korea International Trade Association and Korea Federation of Small and Medium Business) would host a luncheon. The Prime Minister would also have interaction with Korean media and meet the Pakistani community in Korea.
Q: Could you explain the significance of the East Asian region in Pakistan's international trade and the importance of Korea in it?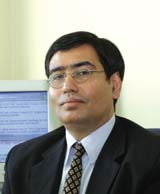 A: Pakistan has very strong, friendly and cooperative relations with countries in East Asian region both in political and economic fields. Pakistan's trade with the countries in East Asia is increasing rapidly.
Korea is one of the leading trading partners of Pakistan. The two way trade is nearly $ 1 billion. Korean trading and construction companies are increasingly engaged in Pakistan. Bilateral economic relations have increased rapidly, but there is tremendous scope for further consolidation and improvement in view of the tremendous mutual potential benefits.
Q: Could you specify the incentives the Pakistan government is offering to foreign companies investing in your country?
A: As a result of liberalization, there is no segmentation of markets, no restriction on production or marketing of any products, no reservation of industry or sub-sectors for any particular group. Pakistan has an open and unrestricted trading and production regime. Investors are free to choose any activity or product where they want and can expect a decent rate of return.
Pakistan has a liberal foreign exchange regime and the foreign investors do not need prior approval or authorization by the regulator, for bringing capital, repatriate profits, debt service payments, remittances, dividends, royalties, fees for technical services and other legitimate payments to head offices and suppliers overseas at their own convenience and discretion.
Q: What do the people in Pakistan think about the Korean companies carrying out various projects and operating business there?
A: All top Korean companies are household names in Pakistan. Major Korean firms who have investments in Pakistan include Hyundai, SSangyong Motor, Daewoo, Samyong Corporation, LG Electronics and Samsung Electronics. The Korean products are liked in Pakistani market because of quality and durability. Lahore-Islamabad Motorway project accomplished by Daewoo Engineering stands as a landmark of the bilateral economic cooperation between the two countries. Daewoo Bus service has been successfully operating in Pakistan. Dewan Farroq motors are assembling Hyundai and Kia motors in Pakistan.
Q: What would you comment on the overall economic & political cooperation between two countries?
A: Pakistan attaches high importance to its bilateral relations encompassing all fields with Korea. Our bilateral relations have progressed well after the establishment of diplomatic relations in 1983. These relations are characterized by several agreements on cooperation in various fields. Pakistan and Korea have maintained close collaborations at the United Nations and its subsidiary bodies such as the Commission on Human Rights, World Health Organization and International Labor Organization.
Korea is one of the leading trading partners of Pakistan. I am pleased to say that our bilateral trade has steadily increased to nearly one billion and there is tremendous potential to further increase the trade.
Q: Is there any plan of official visit by Korean VIPs to Pakistan?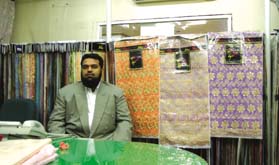 A: Minister of Foreign Affairs and Trade, Ban Ki-moon visited Pakistan in April 2005. The Vice Minister of Foreign Affairs and Trade would visit Pakistan in December for bilateral political consultations. We would be very happy to receive Korean VIPs to Pakistan.
Q: What can you suggest to increase mutual understanding and promote cultural exchange between two countries?
A: The historical links between the two countries go back many centuries. For example, in the eighth century A.D., the famous Korean Buddhist monk Hyecho visited the centers of Buddhist learning and culture in areas that now form a part of Pakistan. Korean people because of their Buddhist learning have possessed an interest in Pakistan? Gandhara heritage. There has always been a great potential for further promotion of Korean tourism to Pakistan.
Researchers and scholars from Korea regularly visit Pakistan for archaeological excavation of Gandhara Buddhist sites. Similarly groups of Korean mountaineers regularly visit Pakistan for mountain climbing. During this year, a group of Korean artists visited Pakistan for an exhibition of Korean paintings in Lahore and Islamabad. We are negotiatig with the Korean authorities for further increasing the cultural cooperation between two countries. nw

Prime Minister Shaukat Aziz

Imtiaz Ahmad, Charge d?ffairs of Pakistani Embassy
Welcome Prime Minister Shaukat Aziz!

Zulfiqar Ali Khan, Managing Director of Muslim Fabric, sent his welcome message for Pakistani Prime Minister Shaukat Aziz, to NewsWorld, saying that he hopes that the Pakistani prime minister? visit will contribute to promoting bilateral trade between Korea and Pakistan and also to friendly relationship between two countries. Muslim Fabric is a Seoul-based textile trading company specializing in embroidery.

Seoul Office: Head Office
¡Ü Rm. 302, Hwayoung Bldg., #64-6, 2-ga Chungmuro, Chung-gu, Seoul Korea
¡Ü Tel 82-2-778-3196 ¡Ü Fax 82-2-778-3197 ¡Ü Email: zakmuslim@hotmail.com
Pakistan Office: Branch Office
¡Ü First Floor Khair Mohammad Plaza 8-4, opp. State Bank of Pakistan, Saddar Road, Peshawarcantt.
¡Ü Tel 091-527-5249 ¡Ü Fax 091-528-7662 ¡Ü Email: nasmuslim@yahoo.com